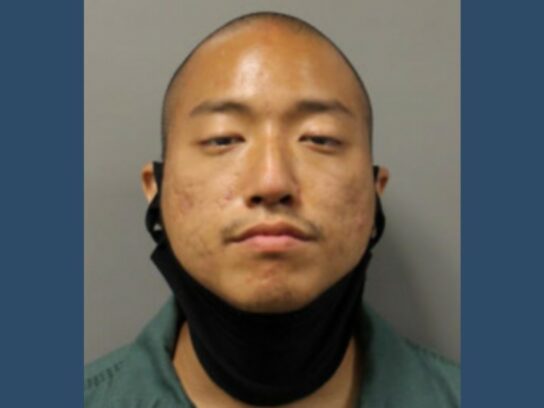 A Virginia man was arrested Sunday and charged with burglarizing a Glenmont home and assaulting the resident inside.
According to a police report, at approximately 8:35 a.m., Montgomery County Police officers responded to a burglary in progress in the 2200 block of Greenery Lane. Emergency personnel found a woman inside with head trauma. She was taken to the hospital for treatment.
Andrew Jeon, 28, was arrested for the attack after a description matching Jeon's was given to police by multiple witnesses.
Investigators said an unknown man had entered the victim's home and assaulted her before fleeing without taking anything. According to police, a neighbor said he was approached by the suspect outside who then announced he had killed a woman, before fleeing—the neighbor also noted to police that there was blood on the man's hands. Additional witnesses gave officers a description of the suspect.
Suspect Arrested and Charged with Residential Burglary and Assault on Resident in Glenmonthttps://t.co/fXdoC6k4UX pic.twitter.com/ZBZni9LUEk

— Montgomery County Department of Police (@mcpnews) August 4, 2020
About two hours later, MCPD personnel were called about a man attempting to break into cars in Aspen Hill near Connecticut Avenue and Independence Street. The suspect matched the description of the suspect from the Greenery Lane incident. Officers located Jeon in the 13500 block of Connecticut Avenue where he was then arrested. Jeon was taken to the Central Processing Unit and charged with first-degree burglary, first and second-degree assault, destruction of property and offenses related to the attempted break-in of multiple vehicles, according to police. He is currently being held without bail.