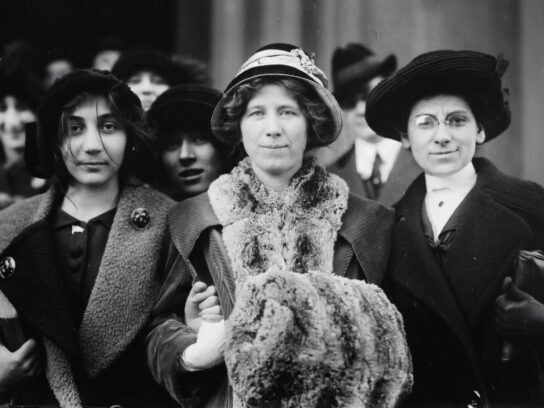 Montgomery County Public Libraries (MCPL) will be celebrating 100 years of women's suffrage with its next Virtual Contemporary Conversations event on August 22, which will be held over Facebook Live.
According to the MCPL website, the event will commemorate "the 100th anniversary of the passage of the 19th Amendment guaranteeing women the right to vote in the USA." The discussion will feature presentations from Dr. Ida E. Jones and Rebecca Boggs Roberts, both of whom have written books on the fight for women's voting rights and its significant figures.
Jones is a scholar, university archivist at Morgan State University and the author of several African American biographies. She will be presenting her "work on two relevant women" with a discussion about her books "Mary McLeod Bethune, Democracy and the Fight for Universal Suffrage" and "Baltimore City Rights Leader Victorine Q. Adams, the Power of the Ballot."
Roberts, a journalist and Curator of Programming for Planet Word Museum, will focus on her books "Suffragist in Washington, D.C. – The 1913 Parade and the Fight for the Vote" and "The Suffragist Playbook: Your Guide to Changing the World."
The event will be held at 7 p.m. and the registration can be found here.
Don't forget our next Virtual Contemporary Conversations is Aug 22, at 7pm on Facebook Live. We'll celebrate 100 years of women's right to vote. Joining the conversation will be Dr. Ida E. Jones and Rebecca Boggs Roberts. Find out more at https://t.co/qX2rzmJf3B. pic.twitter.com/OuJSiIJj3r

— mcpl_Libraries (@MCPL_Libraries) August 3, 2020