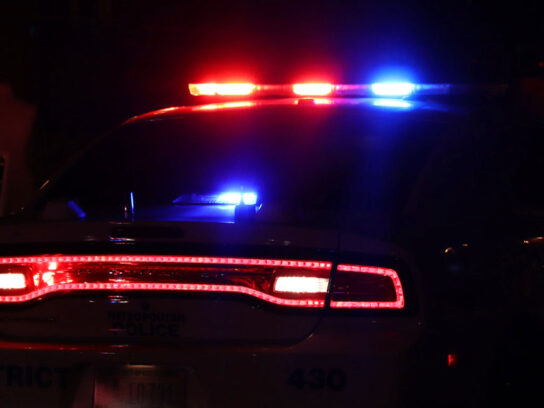 A 35-year-old man died after crashing into a metal pole in Silver Spring on Sunday morning.
Montgomery County Police Department did not identify the man but said he was from Bristow, Va.
A police statement confirmed MCPD is investigating the incident. Silver Spring district officers and first responders from Montgomery County Fire and Rescue were dispatched to the intersection of Lyttonsville Road and 16th Street before 5 a.m. on Sunday. The first responders were investigating "an incident involving a motor vehicle," police say.
Investigators found that the Virginia man was driving a black Cadillac Escalade while traveling northbound on 16th Street approaching Lyttonsville Road when the vehicle "collided with a metal pole."
The Virginia man died at the scene, police say. Two passengers were in the vehicle but police say they were not injured.
MCPD Major Crimes Division is investigating this incident but foul play is not suspected. Anyone with information should call 240-773-5070.