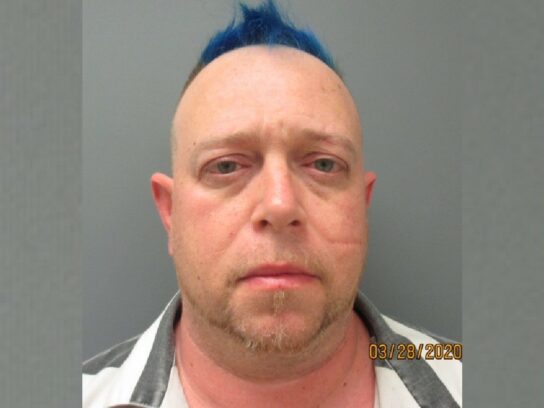 Gov. Larry Hogan is not messing around. In what could be seen as a stern message to every resident of the state of Maryland, a Charles County man
was arrested and charged with failure to comply with an emergency order after he hosted 60 people for a bonfire Friday night. 
This is the second time officers responded to the home of Shawn Marshall Myers, 41, for hosting a group of more than 10 people, according to a statement from the Charles County Sheriff's Office. Under Hogan's recent executive order, gatherings with more than 10 people are prohibited in order to slow the spread of the COVID-19 pandemic. 
At 10:53 p.m. on Friday, police responded to Myers' home after receiving a report about a large group of people. Myers refused to comply with officers after they found about 60 people, and Myers was arrested. The first time officers were called to Myers' home was on March 22 for a similar report, and Myers dispersed the crowd. He is being held without bond, according to case records. 
Hogan acknowledged the arrest on Twitter and offered his thoughts. 
"I cannot begin to express my disgust towards such irresponsible, reckless behavior," he said. 
Montgomery County Police Department (MCPD) Spokesperson Capt. C. Thomas Jordan said MCPD has not yet made any arrests for large gatherings. 
A Charles County man has been arrested after repeatedly violating the executive order banning large gatherings and hosting a bonfire party with 60 guests. I cannot begin to express my disgust towards such irresponsible, reckless behavior. https://t.co/OluflxqEYH

— Governor Larry Hogan (@GovLarryHogan) March 29, 2020