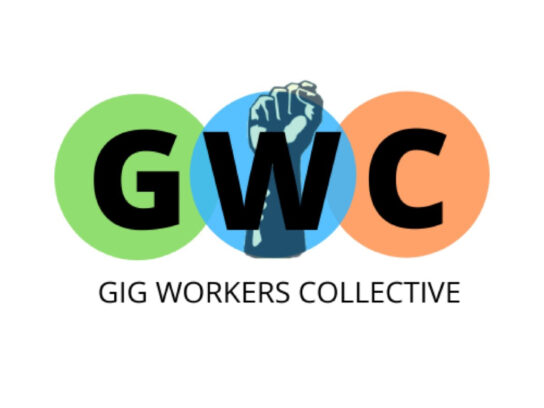 Instacart workers across the country including Montgomery County have gone on strike due to Instacart's lack of protective measures for workers, according to a press release from the Gig Workers Collective, a union helping to run the strike with Instacart employees.
Instacart is a grocery delivery service similar to Uber Eats or DoorDash. Users can place orders for groceries, which will then be delivered by those Instacart calls "Shoppers," which are gig workers. 
Instacart serves many grocery stores in Montgomery County, including Bethesda, Chevy Chase, Derwood, Damascus, Gaithersburg, Germantown, Rockville, Potomac, Silver Spring, and Takoma Park.
The company has been accused of exploiting its workers before, and has faced criticism from the Gig Workers Collective for failing to offer Shoppers a living wage or providing ways for them to earn substantive tips, which make up the majority of Shoppers' profits.
Now, with Shoppers on the front lines, delivering groceries to those who can't leave their homes during the COIVD-19 health crisis, Instacart's mistreatment of their Shoppers has only increased, the Gig Workers Collective said. 
"Instacart has turned this pandemic into a PR campaign, portraying itself the hero of families that are sheltered-in-place, isolated, or quarantined," the Gig Workers Collective wrote in a press release on Medium.com. "Instacart has still not provided essential protections to Shoppers on the front lines that could prevent them from becoming carriers, falling ill themselves, or worse."
The Shoppers will be on strike until Instacart meets the workers' four demands. 
First, the workers are demanding that safety precautions be provided at no costs to the workers. Things like hand sanitizer and disinfectant wipes must be given to employees to help prevent contracting the virus, the press release says. 
The workers also need to be provided with Hazard pay. They are asking for an extra $5 per order, as well as a default tip that amounts to at least 10% of the total order. 
Workers are also demanding extension and expansion of pay for those who have been impacted by COIVD-19, or any workers with preexisting conditions that require self-quarantine. Finally, the workers are asking that the deadline to qualify for these benefits be extended beyond April 8th. 
Instacart responded to the demands, offering the workers hand sanitizer and a default tip amount set at whatever the customer had previously tipped on any order, regardless of size or overall cost of order.
The strike will continue, the Gig Workers Collective said. Hazard pay and expansion of pay for those affected by COIVD-19 went unaddressed, an issue that needs to be solved before the resolution of the strike, the press release said.
"Hazard pay went completely unaddressed. The average pay per order is well under $10. Workers should not be risking their lives for pocket change," the press release said.
While Instacart is still offering services, the strike will continue until the issues are resolved.
MyMCMedia reached out to Instacart for comment, but did not receive a response in time for publication.