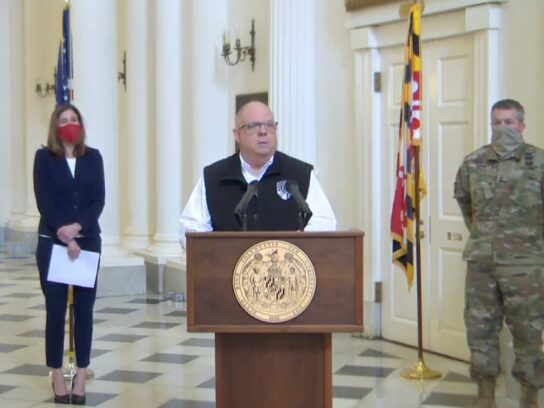 WalletHub ranked Maryland the 11th best state in the United States for providing support to residents during the COVID-19 crisis. WalletHub, a company that offers free credit score reports and provides financial advising services, ranked the states based on a variety of criteria, including coronavirus relief and medical services, food and housing assistance, and unemployment support.
Relief and medical services criteria include availability of telehealth appointments, waived cost of COVID-19 treatment and testing, and the percentage of the population uninsured, amongst other things. While Maryland has not assumed the costs of all coronavirus-related testing and treatment, Maryland ranked sixth in the country in the relief and medical services category alone.
Food and housing assistance criteria include the number of families in poverty receiving government assistance as well as the ability of the state to house the homeless. The Montgomery County Council recently approved legislation within this category, which provides housing subsidies for low-income renters who already receive government assistance. Maryland ranked 33rd in this category alone.
Unemployment support criteria includes the the rate with which the unemployed receive unemployment insurance, and how much the average unemployment benefit is both in total and in comparison to lost income. Maryland ranked the 32nd best state for this category.
As of April 10, Maryland ranks 14th for most unemployment claims filed, according to WalletHub. In response, the state has plans to implement a Federal Pandemic Unemployment Compensation program, called a "600+ Program," which adds $600 in addition to estimated unemployment benefits, according to the Maryland Department of Labor.
During the week of April 18, almost 7,000 Montgomery County residents filed for unemployment benefits, according to the Maryland Department of Labor.
Overall, WalletHub gives Maryland high ranks in providing support to residents impacted by the health crisis.