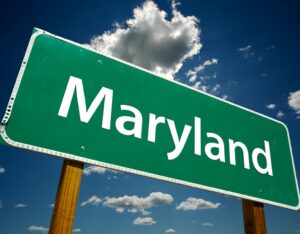 In a new study recently released by WalletHub, Maryland ranks as the second most educated state in the country, just behind Massachusetts.
According to the U.S. Bureau of Labor Statistics, the higher the level of education one completes, the higher their income potential and the lower their chances of unemployment become.
WalletHub compared all 50 states in the U.S. by two determinants of a well-educated population including educational attainment, and quality of education.
A score for educational attainment was based on four key metrics. The score for quality of education was based on 14 key metrics including quality of school system, number of Blue Ribbon Schools, quality of universities, number of students enrolled in top universities, public high school graduation rate, projected change in high school graduation rate between 2019 and 2032, math and reading test scores, successful participation in advanced placement exams, school engagement of students, states with summer learning legislation, states with voucher programs, free community college, and racial and gender gaps in educational attainment.
While Maryland ranks as the second most educated state, the other top ten states include Massachusetts (#1), Colorado (#3), Vermont (#4), Connecticut (#5), Virginia (#6), Washington (#7), New Hampshire (#8), New Jersey (#9), and Minnesota (#10).
Data used by WalletHub to create this ranking were collected from the U.S. Census Bureau, National Center for Education Statistics, U.S. News & World Report, Data Resource Center for Child and Adolescent Health, National Summer Learning Association, The Campaign for Free College Tuition, Western Interstate Commission for Higher Education, U.S. Department of Education, The College Board and WalletHub research.
For more information on WalletHub's study, click here.