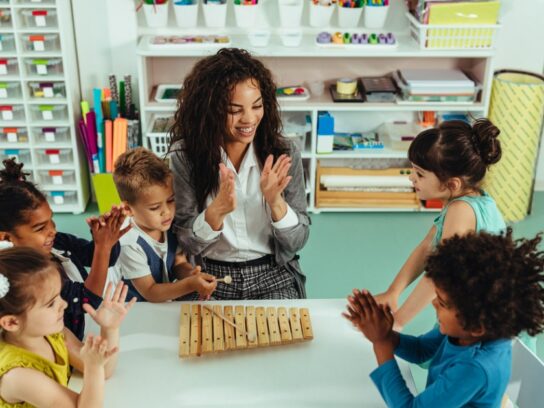 A new study looks at early childhood education across the country and ranks Maryland third in the nation. Only two states fared better.
Early childhood education includes pre-Kindergarten (pre-K) or preschool programs and typically serves children ages three to four. The National Education Association advocates for universal pre-K and Kindergarten programs to give children the foundation for future academic success.
WalletHub, the personal finance website, compared all 50 states and the District of Columbia based on three categories and 12 key measures related to early childhood education. The states were ranked based on the number of school districts in the state that offer a pre-K program, the number of pre-K quality benchmarks met, and total reported spending per child enrolled in pre-K.
The study found that Maryland ranks 14th for providing access to pre-K programs, 2nd for quality, and 6th for the resources invested in pre-K programs.
The top five states with early childhood education in the country, according to WalletHub, include Arkansas (#1), Nebraska (#2), Maryland (#3), District of Columbia (#4), and Rhode Island (#5).
The study was completed with the help of early childhood education experts from University of Minnesota, Oregon State University, Fresno Pacific University, University of Illinois Chicago, Oklahoma State University, and Radford University.
Data used to create this ranking was collected from the National Institute for Early Education Research, Education Commission of the States, and The National Women's Law Center.
For more information about this study, visit WalletHub's website.