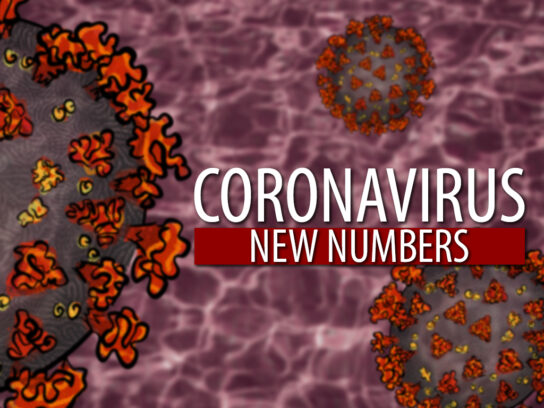 Montgomery County COVID-19 Statistics for Jan. 22
The Maryland Department of Health reported 420 new COVID-19 cases in Montgomery County Friday morning. The county's cumulative case count is 55,951.
Montgomery County recorded eight new coronavirus-related fatalities Friday, bringing the death toll to 1,220.
The county reports 258 patients were hospitalized with COVID-19 as of Jan. 21. The number of patients in the county hospitalized has dropped each day since Sunday.
The county has a rate of 6.62% for positive COVID-19 tests, which is an increase of 0.02 from Thursday's rate of 6.6%. The county's positivity rate is lower than in 20 of Maryland's 24 jurisdictions.
The county has received 27,000 first doses of the Moderna vaccine and administered 99.6% of those doses as of Thursday, Jan. 21. Vaccine pre-registration for residents 75-years-and-older is available now and will begin administering as early as next week, local health officials say. The county is currently moving into Phase 1B of the vaccination process based on sufficient supply.
Montgomery County leads the state in total COVID-19 related fatalities. Prince George's County has the second-highest number with 1,169 fatalities and the most coronavirus cases in the state with 64,764 cases.
Allegany County in the western region of the state has the most cases per capita at 85.4 cases per 1,000 residents. Somerset County, part of Maryland's Eastern Shore, has the second-highest per capita rate with 83.5 cases per 1,000 residents.
Maryland COVID-19 Statistics for Jan. 22
The state recorded 2,396 new infections Friday bringing the state's cumulative case count to 336,915.
COVID-19 related hospitalizations fell for the third straight day Friday with 1,768 patients hospitalized across the state with the virus.
Friday the state recorded 57 newly reported deaths, making it the sixth deadliest day in the second wave of COVID-19 infections. The state's death toll now stands at 6,616.
The state reported a rate of 7.5% for positive COVID-19 tests Friday. This is a decrease of 0.16 from Thursday's rate of 7.66%.