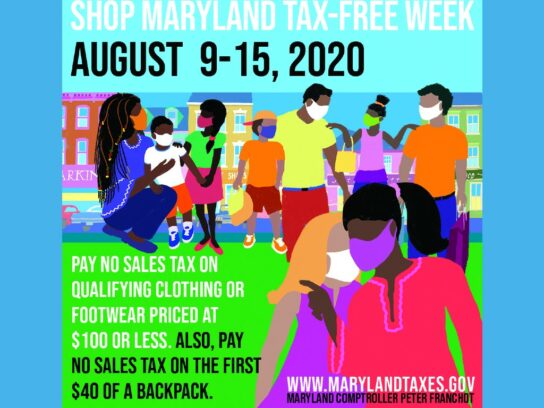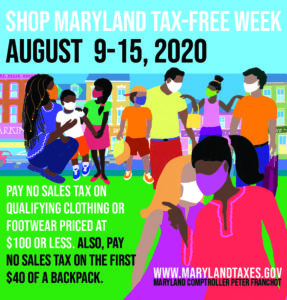 Maryland shoppers looking to save some extra cash can shop tax free on clothing, school supplies and footwear beginning Aug. 9.
Through Aug. 15, clothing and footwear items priced at $100 or less will be exempt from state sales tax. The first $40 of any backpack purchase will also qualify for the exemption.
"This is one of my favorite weeks of the year because it's a win for shoppers and  businesses, while jolting Maryland's economy during the slow summer months," said Maryland Comptroller Peter Franchot. "This year more than ever, it's critical to shop local to support the small retailers who are going above and beyond to continue paying employees, creating a safe environment for customers and finding new ways to sell their products during a global pandemic."
Exemptions do not apply to accessory items priced at $100 or less and alterations. Clothing and shoes that are sold as a pair cannot be split to qualify. However, coupons or discounts that reduce the price of an item to $100 or below are eligible.
Tax free exemptions are available to consumers of all ages.  The Maryland Retailers Association will also be offering its scholarships  to two students that attend Maryland trade schools or higher education institutions. Applicants should answer how they helped a Maryland business during the pandemic.
The first place winner will receive $1,000, and $500 will be given to second place. Administrators at the University System of Maryland, Stevenson University, Hood College and MICA will match the $1,000 prize if a student is selected from their school.
For a full list of both taxable and exempt items, visit www.marylandtaxes.gov or the following link.