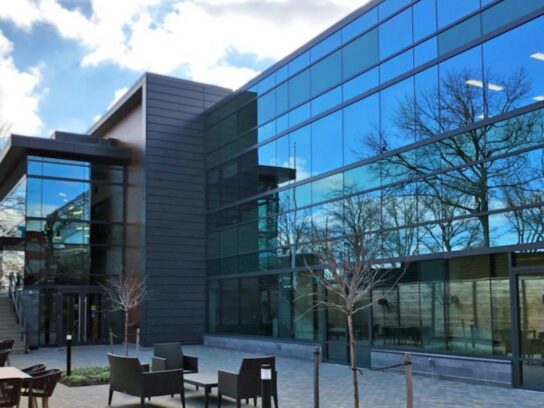 A Massachusetts-based pharmaceutical company announced it signed an agreement to acquire Rockville biotechnology firm Vigene Biosciences, Inc. on Research Court.
Charles River Laboratories International, Inc. said it expects to purchase Vigene Biosciences for $292.5 million, subject to some adjustments. The purchase includes contingent future payments of up to $57.5 million based on performance, according to a statement from Charles River.
Vigene Biosciences offers "viral vector-based" gene delivery and products used for research and clinical reasons. Charles River is headquartered in Wilmington, Massachusetts and provides laboratory, gene therapy and cell therapy services. The company said acquiring Vigene Biosciences will enhance its own gene therapy operations.
"We look forward to welcoming Vigene's dedicated employees to the Charles River family," Charles River President and CEO James Foster said.
"In these emerging, high-growth, value-added segments, we intend to continue to differentiate ourselves by bringing our high-science, customizable approach to support the complex needs of cell and gene therapy developers and innovators worldwide," he said.
In March, another Massachusetts-based life sciences company announced it is coming to Rockville. Cambridge-based TCR² Therapeutics Inc. said it will open a facility in coming years. Based in Cambridge, it is a clinical-stage company that develops T-cell therapies for patients with cancer. According to a federal form, 15 years is the initial term for the lease at 9950 Medical Center Drive.
Today, we signed a definitive agreement to acquire Vigene Biosciences, Inc., a premier, U.S.-based gene therapy contract development and manufacturing organization (CDMO) providing viral vector-based gene delivery solutions. Learn more here: https://t.co/F8v2iF9Kw7 pic.twitter.com/UEti2JDOFQ

— Charles River Labs (@CRiverLabs) May 17, 2021