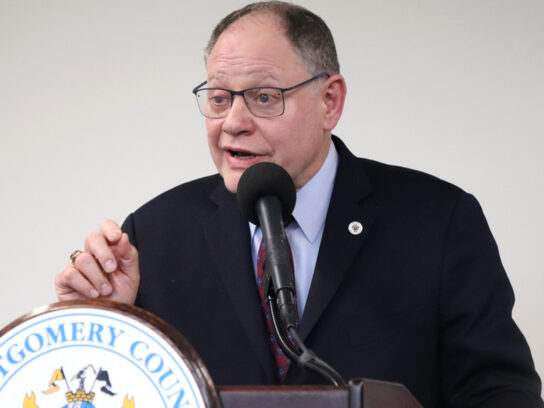 Montgomery County Councilmember Sidney Katz is hosting a series of online briefings about business and economic development in the county during the COVID-19 pandemic. The next briefing takes place Friday, May 21 at 12:30 p.m.
Katz will be joined by Jillian Copeland, owner of Soulfull Café, Main Street in Rockville and new co-owner of Bethesda Beat; and Roxana Rojas, owner of We Art Fun in Germantown to discuss their experiences opening a business or changing its model during uncertain times, such as amid the COVID-19 pandemic.
"While many businesses in our County closed due to the pandemic, our two guests managed to open businesses during this past year," said Councilmember Katz. "It is important to highlight these businesses and show that a pandemic cannot stop our business community from continuing to grow, despite all challenges."
Residents may register for the briefing and submit questions by email to Councilmember.Katz@montgomerycountymd.gov. The Zoom call information will be sent by email to participants when they register.
Previous Posts
Council President Katz Hosts Business and Economic Development Briefing
Local Business Owners Join Katz For Friday Business Briefing
Local Business Owners Will Accompany Katz During Friday's Business Briefing
Katz, Local Business Owners Will Team up for Friday's Business Briefing
Council President Katz Set to Host Sixth Weekly Business Briefing Friday
Council President Katz Set to Host Third Weekly Business Briefing Friday
Council President Katz Set to Host Second Business Briefing Friday
Council President Katz Hosts Business and Economic Development Briefing