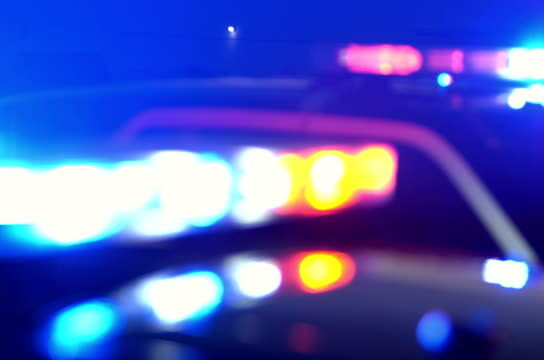 Montgomery County Police are investigating two shootings that happened in Gaithersburg. One of them is a Gaithersburg Police Department Officer-involved shooting – while the other is being investigated separately as a homicide.
On Friday, January 8, Gaithersburg Police Department Street Crimes Unit plain-clothed officers approached a man as he was walking in the area of South Frederick Avenue. According to a press release, a preliminary investigation revealed that police received information that the male subject was armed with a handgun. Authorities say after police identified themselves, the man fled, and officers pursued him on foot. At approximately 5:53 p.m., the male subject was shot in the area of South Frederick Avenue. Police say a handgun was recovered from the scene. No officers were injured.
Officers attempted life-saving measures and called emergency personnel.
24-year-old Kwamena Ocran of an unconfirmed address was pronounced deceased at the scene.
According to the Gaithersburg Police Department, officers involved in the shooting have been identified as Sergeant Willie Delgado, a 17-year veteran of the Department, Corporal Larbi Dakkouni, an eight-year veteran of the Department, and Officers James Doyle and Kyle Khuen, both five-year veterans of the Department. All four officers are currently assigned to the Special Operations Bureau and work in the Street Crimes Unit and have been placed on paid administrative leave under the protocol.
Once MCPD Major Crimes detectives complete their investigation of the officer-involved shooting, the findings will be submitted to the Howard County's State's Attorney's Office for review.
On Sunday, January 10, Montgomery County Police say a man was shot and killed near a candlelight vigil that was held for Ocran in the area where he was shot on South Frederick Avenue.
Emergency personnel responded to a call for the report of a shooting in front of a building near where the candlelight vigil was taking place shortly after 6:00 p.m. Officers from both the Gaithersburg Police Department and MCPD responded and located an adult male victim suffering from trauma. The male victim – identified as 25-year-old Darius Cooper of Germantown, was transported to a local hospital where he succumbed to his injuries.
Montgomery County Police are investigating whether these two separate cases are correlated in any way.
"Circumstances surrounding if they are related is still under investigation," said MCPS Spokesperson, Sgt. Rebecca Innocenti.
This investigation is continuing, and detectives from the Montgomery County Police – Major Crimes Division urge anyone who may have information to contact them at 240-773-5070. For those who wish to remain anonymous, Crime Solvers of Montgomery County is offering a reward of up to $10,000 for any information that leads to the arrest of the homicide suspect(s).  Anonymous tipsters can call Crime Solvers of Montgomery County toll-free at 1-866-411-TIPS (8477) or submit a tip online or via the P3 Tips app.
MCP continues to investigate the January 10th homicide in Gaithersburg – decedent's name released: https://t.co/4PMDyYnSex @GPDNews

— Montgomery County Department of Police (@mcpnews) January 11, 2021
.@GPDNews identifies officers involved in Jan 8 shooting. Read full release here: https://t.co/8eVPkdxkiq@mcpnews continues to investigate the Gaithersburg Police Dept. officer-involved shooting. Details of the incident can be found here: https://t.co/siLPwsBVCI pic.twitter.com/u1qIpxfK2i

— City of Gaithersburg (@GburgMD) January 9, 2021
MCP continues to investigate Gaithersburg Police Department officer-involved shooting – decedent's name released: https://t.co/SIgse4zfYJ

— Montgomery County Department of Police (@mcpnews) January 10, 2021