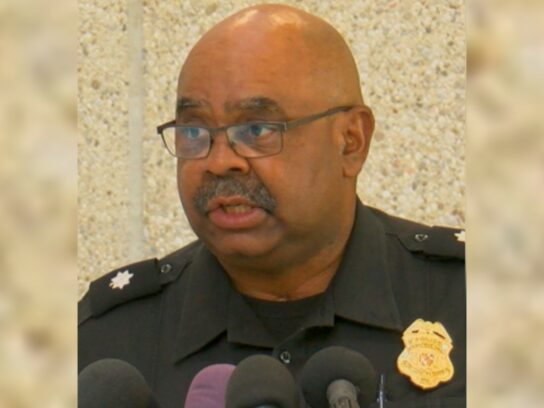 The Montgomery County Police Department (MCPD) released a statement Monday in response to the killing of George Floyd. 
"We, the leaders of the law enforcement community of Montgomery County, are angry and outraged over the killing of George Floyd by police officers in Minneapolis, Minnesota. Their actions in Mr. Floyd's tragic, senseless death is an abject failure of policing," the statement begins.
"We unequivocally condemn the actions of the Minneapolis police officers." 
Floyd was a black man killed by Minneapolis Police Officer Derek Chauvin, after Chauvin held his knee on Floyd's neck for almost nine minutes. Floyd was accused of using a counterfeit $20 bill at a grocery store, which prompted the call to police. Witness footage of the incident has gone viral, sparking outrage among protestors who are demanding justice for Floyd and other black Americans who have been victims of racism and police brutality. 
Chauvin has been charged with second-degree murder, third-degree murder and second-degree manslaughter.
MCPD said it is aware of the history of distrust between officers and black people, which must change. It committed to four things: to improve cultural competency training, to remind employees of their responsibility to treat people with empathy, to try to hire more people who reflect the communities MCPD works for, and to hold officers accountable for misconduct. 
The statement is signed by Police Chief Marcus Jones and other department chiefs. 
Today, Montgomery County Law Enforcement Leadership have issued a joint statement on the Death of George Floyd. #WeAreListeninghttps://t.co/t6PnxH7FRD

— Montgomery County Department of Police (@mcpnews) June 8, 2020