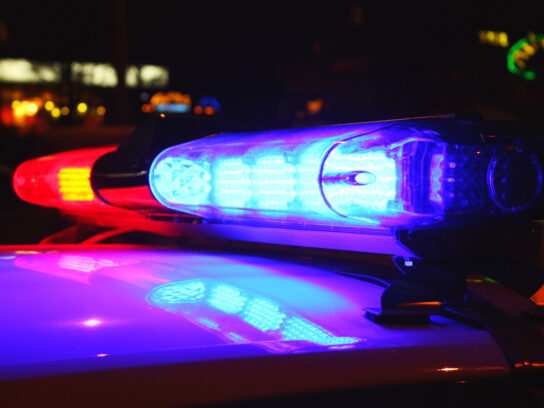 Update (Nov. 18): The officer that was shot during an attempted arrest of a homicide suspect in Prince Georges County on Tuesday afternoon has been identified as Detective Donnie Oaks, a 20-year veteran of the Montgomery County Police Department (MCPD). Authorities say Detective Oaks underwent surgery last night and remains in stable condition.
The suspect involved in the shooting has been identified as Shawn Lequin Braddy. Authorities say Braddy was wanted for a homicide that was committed in Clay County, Florida, on Monday. Braddy was killed after firing shots at officers during the attempted arrest on the 9500 block of Muirkirk Road in Laurel, Prince George's County.
According to a press release, MCPD received information that Braddy may be in Montgomery County. Officers from the Repeat Offender Unit, who are also members of the U.S. Marshals Service – Capital Area Regional Fugitive Task Force, began an investigation into Braddy's possible whereabouts.
Police located Braddy, and during the arrest, Braddy began to shoot at the Montgomery County police officers, and the officers returned fire. One MCPD officer was shot. Braddy was shot and killed, according to authorities.
The shooting is being investigated by the Prince George's County Police Department.
[hr]
Original Post (November 18): According to authorities, a Montgomery County Police officer is out of surgery and in stable condition after being shot during an attempted arrest in Prince Georges County on Tuesday.
The suspect is dead after shooting and wounding the MCPD officer. Authorities say Montgomery County Police officers were trying to arrest the suspect – who was wanted for a homicide in Jacksonville, Fl. – when the suspect started shooting at them.
The incident happened on the 9500 block of Muirkirk Road near Route 197 in Laurel, according to Prince Georges County Police.
PGPD will be leading this investigation.
More details to follow as this story is still developing.
The officer who was shot earlier today is out of surgery and is in stable condition. Thank you for your continued thoughts and prayers.

— Montgomery County Department of Police (@mcpnews) November 18, 2020
One MCP officer was shot by the suspect. The officer's condition is unknown at this time. The suspect is deceased. MCP will provide updates as additional information is confirmed.

— Montgomery County Department of Police (@mcpnews) November 17, 2020