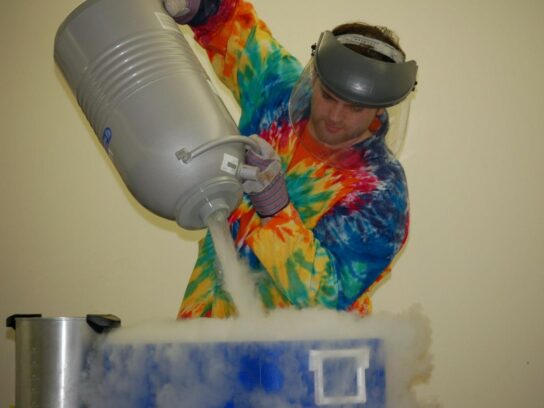 Montgomery County Public Libraries (MCPL) will be hosting a virtual fantasy and adventure event with dry ice effects called "Dragons: Return of the Ice Sorceress" on Wednesday, July 8 from 1:30 p.m. to 2:15 p.m. This is a Science, Technology, Engineering, and Math (STEM) event created for Pre-K, Kindergarten, and Elementary age children.
"A long time ago in a faraway world, two brave villagers go on a daring journey to release the dragons and save the kingdom from the Evil Ice Sorceress. When things don't go as planned, however, they might need to look to themselves (and to science!) for the answer," said the synopsis of the event from MCPL's website.
This is a MCPL official partnership with the ScienceTellers, who are known for combining science experiments with interactive storytelling. More information on their programs and online events can be found on the ScienceTellers' website.  The link for the Zoom event is available on the ScienceTellers' MCPL event page.
Kids of all ages join us for our next adventure with ScienceTellers: Return of the Ice Sorceress. A fun fantasy dry ice adventure awaits July 8th. https://t.co/KYMrjTDZJ3 pic.twitter.com/Gfbc5JMcKf

— mcpl_Libraries (@MCPL_Libraries) June 30, 2020