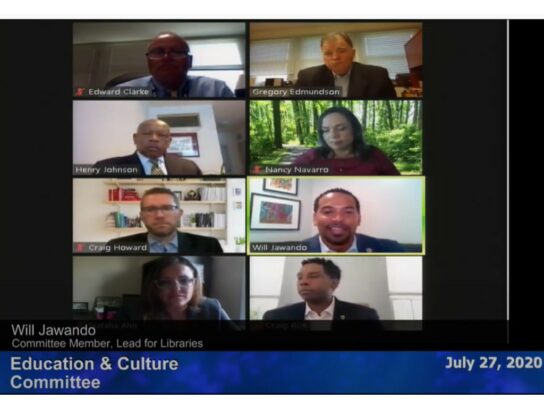 Montgomery County Public Schools has designated four teams to investigate the numerous sexual assaults allegations that recently have appeared on social media, especially Instagram.
A total of 30 MCPS employees sit on the investigation, communications, student support and legal teams that are looking into this summer's allegations of students feeling uncomfortable and unsafe amongst their peers.
At the County Council's Education and Culture Committee meeting on July 27, school officials updated council committee members on the status of the allegations and what MCPS is doing to make students feel secure.
The process of reviewing the social media posts and emails sent to principals is a lengthy one, explained Gregory Edmundson, MCPS director of student welfare and compliance. Many of the posts are anonymously written and don't include the names of any students involved, he said. Some don't even mention which school an alleged incident took place and many occurred outside of school buildings and hours. Many of the allegations are not new and already have been looked into.
Explained Ed Clarke, MCPS director of safety and security, the teams are looking for patterns and trends to better understand the culture at individual schools.
If necessary, the school will remove students from one school to keep victim and perpetrator separate. If needed, some allegations will be referred to the police for criminal investigation.
"We are extremely committed" to looking into all allegations. "We want to make sure these allegations are addressed appropriately," Edmundson said.
Council member Nancy Navaro reminded school officials of the need to make sure all students are considered, especially those whose families are not English speaking or unfamiliar with navigating the school's systems.
Council member Will Jawando suggested MCPS look into the ways sexual allegations are reported through the school system and not mainly social media. "There's obviously an issue of underreporting," he said.
Even if an incident is shown not to be accurate, it still needs to be addressed, said Council member Craig Rice. Rumors get around, he said.
Henry Johnson, MCPS chief of staff, pointed to an upcoming student town hall on the subject, noting that students "are engaging, speaking out, feeling comfortable."
MCPS Investigating Multiple Incidents of Alleged Sexual Assault