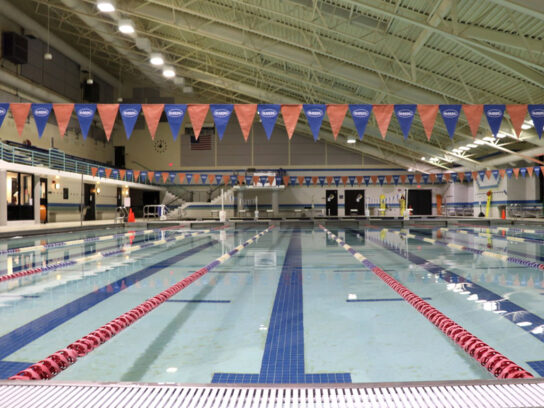 All full-time Montgomery County Public Schools employees officially have free and unlimited access to all county recreation and aquatics facilities.
Councilmember Gabe Albornoz will hold a press conference Saturday morning at the Nancy H. Dacek North Potomac Community Recreation Center in Rockville to make the announcement formally. He'll be joined by Recreation Director Robin Riley, Vice President of the Montgomery County Board of Education Patricia O'Neill, and Board of Education Chair of Policy Management Committee Judith Docca.
Other county employees already had free access to the recreation facilities, so now teachers and other school employees can also enjoy the benefit.
MyMCMedia caught up with Albornoz, the former Montgomery County recreation director, who, as a councilmember, spearheaded the effort to make this benefit possible by appropriating $117,000 for the Department of Recreation's fiscal year 2020 operating budget.
MCPS employees who wish to enjoy the benefit can register online, but Albornoz said they'll have to go to a recreation facility in person to obtain a pass.