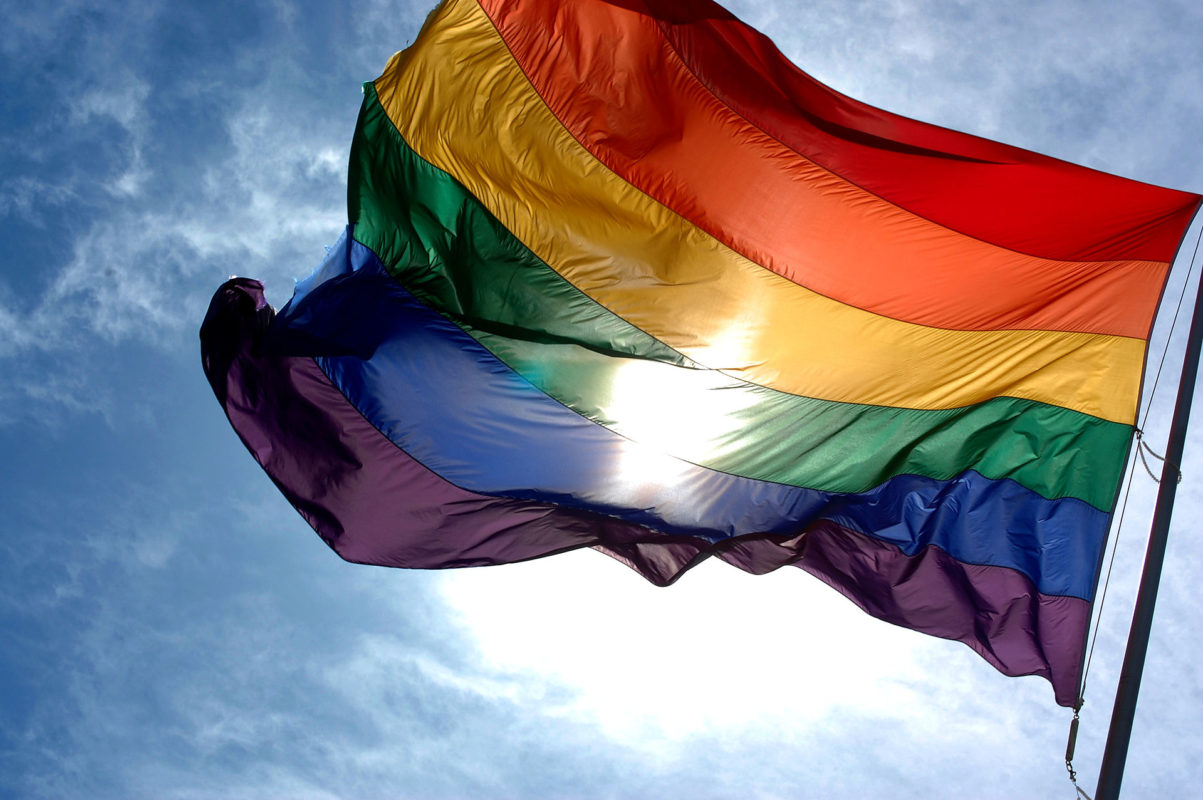 MCPS Introduces Pilot LGBTQ+ Studies Class
Officials from Montgomery County Public Schools announced the introduction of a first-of-its-kind LGBTQ+ studies class last Thursday. 
The class, which will be a one-semester elective, is expected to be offered in spring 2021. It will include topics such as LGBTQ+ history, as well as LGBTQ+ influence on film, music, art, and social justice, according to Mark Eckstein, the head of the LGBTQ subcommittee of the Montgomery County Council of PTA. 
While the class is in the preliminary planning process and has not yet been finalized, the class will be available to all students, regardless of gender or sexual identity. 
Due to broad interest, 10 high schools are expected to serve as pilot programs for the curriculum, according to officials from the MCPS Department of Communications. This class is one of the first of its kind in the state of Maryland and across the nation, Eckstein said. 
"I would feel confident that there is no other public school in the state of Maryland doing anything close to this," he said. "We were pressed to find anything of its kind in the country."
The class, which is serving as a pilot program for this type of curriculum, is part of a push from the Board of Education and the office of the Superintendent to create more LGBTQ+-inclusive curriculum overall. 
Officials discussed the plan, as well as a variety of programs aimed at creating more inclusive spaces during a Committee on Special Populations Meeting. 
The new class comes after years of conversation regarding the significance of representation in MCPS curriculum. 
"In the most recent couple years, there have been very effective testimony at the Board of Education about the general lack of inclusion in the curriculum and the ways that this lack of inclusion leads to increases in bullying, hate crimes, and harassment," Eckstein said. "Lack of affirmation and lack of representation is not only damaging to staff, students, and families, but to everyone else."
MCPS is also working to create more LGBTQ+-friendly curriculum in all classes they offer. Officials plan to incorporate LGBTQ+ people into examples and practice problems in different areas, according to the presentation given at the Committee on Special Populations Meeting.
Officials are considering adding LGBTQ+ supportive examples to elementary math courses, adding LGBTQ+ history books to teachers's classroom collections, and developing resources for teaching LGBTQ+ history to high schoolers. 
"The Board of Education is evolving and getting better and better at addressing concerns about inclusion," Eckstein said. "They have lots of initiatives to combat hate and bullying and hate speech and bias, and this is one of them."
Tiferet Ani, a social studies specialist for MCPS, as well as the staff in charge of course curriculum, was unavailable for comment.