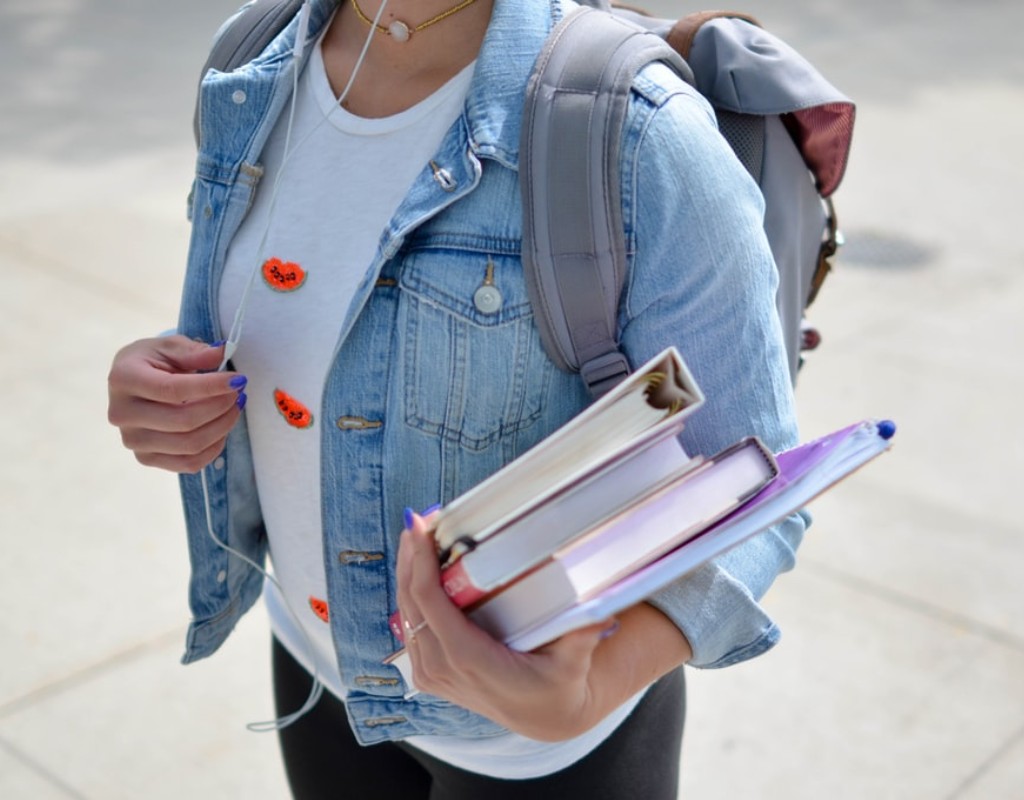 School Board and Officials Discuss Two Options for Fall: Hybrid and Fully Remote Learning
The Montgomery County Public Schools (MCPS) school board and other officials discussed two options for back-to-school at a meeting Monday evening. 
The first is a hybrid option based on school capacity. Students would rotate into school for face-to-face learning while other students learned remotely, and switch. 
The second option is a fully remote learning plan, according to Interim Chief of Schools Dr. Janet Wilson. MCPS will be prepared to respond to shifts in guidance from the Montgomery County Department of Health and Human Services (DHHS) and will be working with County Health Officer Dr. Travis Gayles in decision-making.
The meeting was a discussion of recovery possibilities, however no official options were presented.
The school system will have to be flexible and will plan to be able to shift a school, a number of schools or the entire district to full remote learning if circumstances require it. MCPS Deputy Superintendent Dr. Monifa McKnight said MCPS will consider who needs to be in the building most if hybrid learning occurs. Officials are also considering a half-day rotation with a longer school day overall. 
The state requires that a full back-to-school plan be made publicly available online by Aug. 15. Superintendent Dr. Jack Smith said that MCPS will continue to roll out pieces of the plan until then, and that nothing will be a surprise by the time the complete plan is confirmed in early August. 
Smith said that around mid-July the school system will reveal what the first day of school is going to look like. 
.@mocoboe is discussing the MCPS recovery of education plan. Tune in: https://t.co/SRr7P29vpa pic.twitter.com/SBVM6bWmmg

— MCPS (@MCPS) June 29, 2020
The fall instructional day will operate on a full school day schedule, unlike the Spring 2020 remote learning plan. It may include a combination of synchronous and asynchronous learning, which means live-learning with a teacher and individual learning, respectively. MCPS would consider the scheduling needs of families who may not be able to engage in live instruction, and there will be options for those students to access instruction at a time that better suits them.
McKnight said the survey sent out to parents about what they think this fall should look like will also influence how students return to school. Nearly 30,000 people responded. The plan will be based on health guidance, and the survey will help make it more robust and reflective of what the community feels is important. 
A second survey will be sent out in July. It will be centered around the needs of families at each school, and will be provided through ConnectED. There will have to be some level of choice for families, Smith said. He said he is less worried about those who want to stay virtual than those who need to have their children in school five days a week. 
MCPS also considers students who are immunocompromised or who live with someone who is. 
If students return to in-school learning, schools will look very different due to physical distancing measures. Decals will be on the floor indicating distancing requirements, along with other visual signage and posters. Classroom materials like crayons and supply buckets cannot be shared, and there will be minimal use of shared spaces like "centers." At the meeting, a video was shown of a fourth grade classroom with 12 desks physically distanced from each other. Another video was shown of students distanced using floor stickers while waiting in the hallway to use the bathroom. 
MCPS would provide an electronic and paper process for health screening before students can return to school in-person, and face coverings will be required. Sharing will be minimized and cleaning will be increased. 
Smith emphasized the need to talk about recovery in the context of other issues. He discussed the topic of racism and anti-blackness that has become increasingly relevant since the murder of George Floyd in Minneapolis. He also brought up recent sexual harassment and assault allegations that have been made by MCPS students toward other students and faculty. He said recovery does not mean everything should go back to how it was before COVID-19. 
"When we talk about recovery, I would like to say that we want to move into a new way of doing our work, but we do not want to return to the parts of normal that were completely unacceptable. We must take advantage of this opportunity to move forward with a very different way of thinking and being," he said.
"We don't want to go back to some parts of normal. It's just not what we should do, need to do, and it doesn't benefit many of our students, especially our students of color."