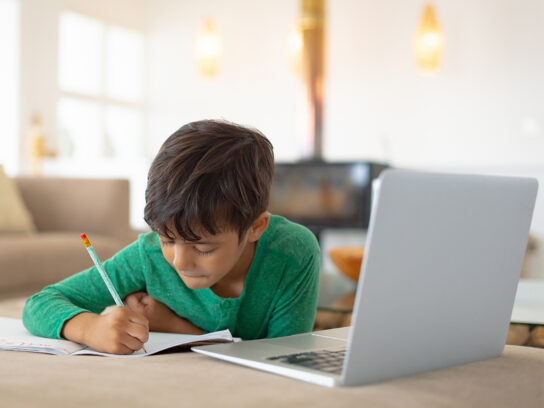 Montgomery County Public Schools (MCPS) began online learning this week after schools closed due to the COVID-19 pandemic. 
On March 25, State Superintendent Karen Salmon announced that all Maryland public schools would be closed until April 24. 
MCPS published a plan for next week's remote learning on its website. Learning will take place Monday-Wednesday, with Thursday, Friday, and Monday, April 13 off. Schools will individually develop and transition into weekly schedules, and they will not follow a typical school day. Schools will post their schedules on their respective websites by Monday. Google Classroom, myMCPS Classroom, and email will be the main channels of communication between teachers and students. MCPS said special education teachers, ESOL teachers and other staff will also keep working with students. 
Please read this important update for families. It provides an overview of what students and families can expect for week two of online learning in MCPS: https://t.co/7J1qWbEq6n

— MCPS (@MCPS) April 2, 2020
MCPS posted a learning plan for elementary school students, and one for middle and high school students combined. 
For elementary school students, Monday will include a math lesson and ESOL lesson about math if the student is in an ESOL program. On Tuesday, students will get a live literacy lesson and the opportunity to virtually connect with teachers and school counselors. On Wednesday, there will be another math lesson and another opportunity to speak with a school counselor for emotional support. Art, music and physical education will also be introduced, as well as weekly class meetings with homeroom teachers.   
For middle and high school students, Monday will include instruction about finishing the third quarter. Students will start assignments in each class and get schedules for teachers' online office hours for Tuesday and Wednesday. On Tuesday and Wednesday, students will work on assignments and have the opportunity for optional office hours with their teachers.