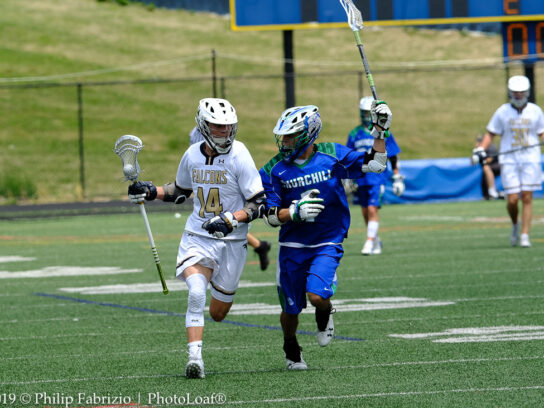 Montgomery County Public Schools Wednesday issued guidelines for upcoming graduations and details about student athletics.
High school graduations will still be held at individual schools but now families will be permitted more than two tickets per student. The actual number is based on both the size of the graduating class and capacity of individual school's outdoor stadium.
Graduation ceremonies for fifth and eighth graders will remain virtual, because students younger than 12 cannot be vaccinated and many who are older have yet to become fully vaccinated, according to MCPS.
MCPS also announced updates to its face covering policy. They are no longer required for student-athletes and spectators when the event is played outdoors, although MCPS recommends that anyone not fully vaccinated continue to wear a mask. Also, there are no capacity limits for outdoor events. Capacity for indoor events is 250 people but is expected to increase May 28.
Region and state competition returns for the spring season. MCPS teams will participate in those as well as county postseason competition. Post season competition is planned for June 5 through 19.
As of May 24, pole vaulting will return. On June 1, conditioning and weight rooms will reopen.
Effective Wednesday, lists of who will be attending outdoor events will no longer be required, according to MCPS. Social distancing of six feet still will be required at both indoor and outdoor events.
Face coverings must be worn at indoor events, except for two sports. They are not required for wrestlers as face coverings could become a choking hazard, according to MCPS. They are not required for gymnastics while on apparatuses. Audience members, coaches and officials need to wear masks at all times when the event is performed indoors.
Admission to sporting events will be free through the end of the regular season, which is June 5.
Between May 24 and 28, winter senior showcases will be held.
MCPS is planning a regular fall sports season during the upcoming school year. Tryouts and practices at the high school level will begin Aug. 11 with registration opening in mid-July.
Face coverings remain mandatory inside all school buildings and on school buses through the end of the school year.
Please read this community message which provides important updates on mask-wearing requirements, graduation and promotion ceremonies: https://t.co/zOrfuizq0L pic.twitter.com/8jNQR03vYr

— MCPS (@MCPS) May 20, 2021
Please see the link below for key updates regarding ⁦@MCPSAthletics⁩ including:
-Face Coverings
-Spectators
-Spring State Competition
-Pole Vault
-Winter Senior Showcases
-Conditioning & Weight Rooms
-Fall Sports Season#WeRAISE @MCPS https://t.co/oMiYsBVCTS

— MCPS Athletics (@MCPSAthletics) May 20, 2021