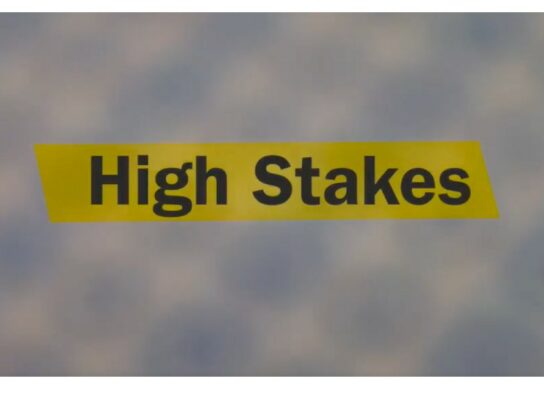 Two Montgomery County high school students won first prize in C-SPAN's annual national documentary competition, pocketing the $3,000 prize.
Ida Chen, a sophomore at Winston Churchill High School, and Evelyn Shue, a sophomore at Richard Montgomery High School, won first prize for their documentary "High Stakes." The documentary analyzed the recent history of standardized testing and its impact on education equity.
"We narrowed our idea down to education because as students, it affects us profoundly," Shue said. "As a result of the pandemic, we've felt even more the impact that a good education system can have on a student, and what lacking resources can mean for someone."
Congrats to Evelyn Shue & Ida Chen from Richard Montgomery High School and Winston Churchill High School in Maryland who won 1st Prize for their documentary about education and standardized testing, "High Stakes." Watch here: https://t.co/BTfAd00EdC @comcastbeltway @evelyn_shue pic.twitter.com/vfvZVe4bjV

— StudentCam (@StudentCam) April 20, 2021
According to C-SPAN, the competition is designed to encourage students in grades 6-12 to "think critically about the issues that affect" their communities and nation. Students film five to six-minute-long videos answering a theme relating to both local and national policies. During last year's competition, applicants were asked to create a short documentary addressing the issue they wanted the president and new Congress to address most in 2021.
Chen and Shue met at Eastern Middle School, where they were both students in the Humanities and Communication Magnet Program. In eighth grade, the two girls applied separately to the competition as part of a final assignment. Both Chen and Shue continued to compete in StudentCam after middle school, with Chen and Shue each placing third in the 2020 competition.
However, this year, the two decided to team up. While StudentCam received documentaries from over 2,300 students, Shue and Chen's teamwork earned them the top spot in their division.
"We didn't have this sort of goal in mind [to win]…we really just wanted to have fun, learn and do our best," Shue said. "It's a huge, huge honor because I still remember in middle school I would watch the first-place winners and the documentaries would all be so good. I never really imagined that that would be me in just two years."
According to Shue, she'll continue to enter StudentCam because it's a "great competition."
"You learn so much through it, and I think the people who watch your film learn a lot as well," Shue said. "I think I'm really lucky to have discovered film as a hobby, and I hope it's something that stays with me for the rest of my life."