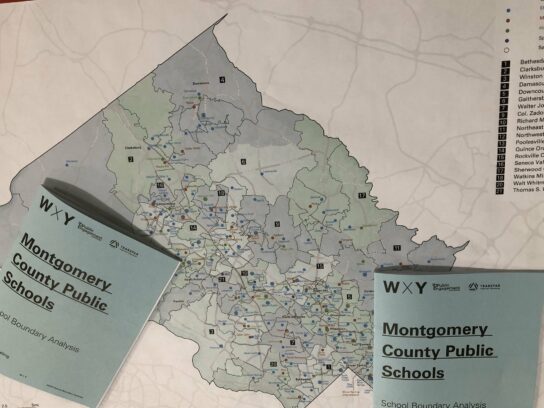 During his monthly press conference on Jan. 7, Superintendent Jack Smith responded to recent questions and concerns regarding the District Wide Boundary Analysis.
He said the analysis will examine the utilization of the 208 school buildings throughout the county. That includes the geographic configuration of schools, racial and cultural socioeconomic diversity of schools, and overall continued enrollment.
MCPS officials noted that this initiative will result in an analytical assessment and a summary of the community engagement process. It will not make recommendations on potential boundary revisions.
Smith denounced "misinformation" about the study and said the analysis is meant to be used as a reference guide in future redistricting efforts, which is what schools systems do to adapt to changing conditions.
According to a letter from MCPS officials, the community meeting at Walter Johnson High School that was canceled due to inclement weather last week has been rescheduled for Jan. 23 from 7 p.m.– 9 p.m. at Walter Johnson High School.
Community members who previously RSVPed for the Jan. 7 meeting will have priority to participate in the Jan. 23 meeting. Community members are also welcome to participate in the upcoming Jan. 14 meeting at Northwest High School.
There has been much misinformation shared about the districtwide boundary analysis currently taking place. @mocoboe received an update today; learn about the facts of the analysis. https://t.co/Pko0GspK73 Watch video of the meeting: https://t.co/n9gOCfiog2 pic.twitter.com/gc9lCqUbti

— MCPS (@MCPS) January 9, 2020
Great turnout and discussion at today's Districtwide Boundary Analysis community meeting at Blair HS. Couldn't make it today? You can view the presentation online and learn more about the analysis at https://t.co/mejhG2Rri0 pic.twitter.com/xDfil9ZCfk

— MCPS (@MCPS) January 11, 2020