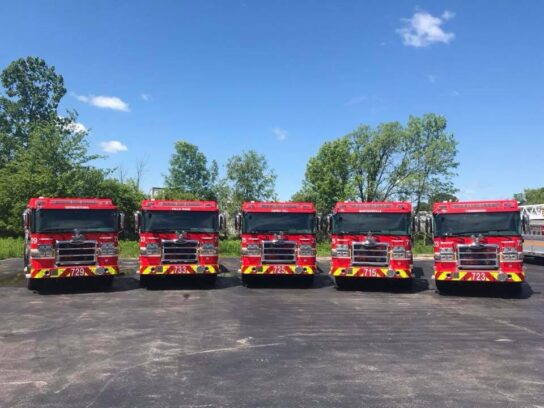 Montgomery County Fire and Rescue Services recently got a total of 24 new fire engines that are in the process of making their way into service.
MCFRS Chief Scott Goldstein says the new and improved engines will provide desperately needed support.
"We're very happy to now be placing in service part of this 23-unit engine order. We purchased 24 engines, one of them was made a little over a year ago," said Chief Goldstein.
Some new features include shorter engines in overall length, width, and height which will help navigate through congested and tight streets. Officials say they are also lower to the ground so the fire hose is more accessible.
Chief Goldstein says each new fire engine costs about $850,000.
"The Apparatus Replacement Plan has been in the Capital Improvement Program since FY 16, and that calls for- on an average normal year – five new engines, 10 new EMS units, two new ladder trucks…a certain amount of rigs- about a $9 million purchase each year, so this batch of 24 rigs gets us up to date with that," added Chief Goldstein.
While some fire stations recently got their new engines, officials say the rest will gradually be placed within the next couple of weeks.