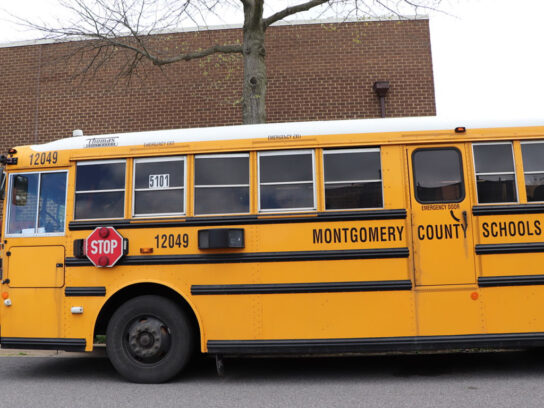 Gov. Larry Hogan and State School Superintendent Dr. Karen Salmon extended the closure of all Maryland public schools through April 24, 2020, Montgomery County Public Schools Superintendent Jack Smith announced in an email sent to families last night.
All extracurricular and athletic programs are canceled as well, in addition to community use activities.
MCPS began the distribution of laptops for students today who do not have access to one at home. The launch of MCPS's remote learning system begins on March 30. Throughout the week of March 30, families will have the opportunity to access things including online tutorials, reconnecting with teachers and online lessons and tools.
Smith said that MCPS will continue to provide support and services to help with the emotional, psychological and physical well-being of students during the difficult time. The district is also continuing to provide free breakfast, lunch and dinner meals for all students throughout the county, according to Smith.
The dates for MCPS's spring break have been changed due to the extended closure of public schools. MCPS will be open for remote learning beginning on Monday, April 6, Tuesday, April 7 and Wednesday, April 8.
More details about MCPS's plan will be shared on Friday, March 27, according to Smith.
"I am extremely grateful for our staff and how they are stepping up to meet this challenge as we face this global pandemic together," said Smith. "We will get through this together and we are better together."
Please read this important message from Superintendent Jack Smith which includes information about changes to the school calendar and phase one of the district's continuity of learning plan: https://t.co/Y4vowMoQvZ

— MCPS (@MCPS) March 26, 2020