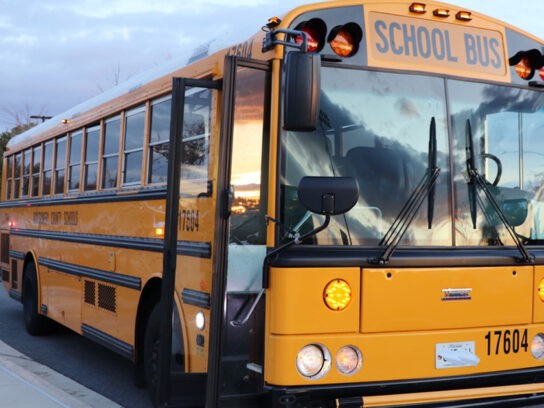 The Maryland State Department of Education just released an updated version of Maryland's Recovery Plan for Education. State officials say this will serve as a roadmap in developing recovery plans for school systems.
The guide includes what school districts must have in place before reopening schools. Specific strategies and considerations for school systems during this process are also included in the updated plan. The Maryland State Department of Education is requiring all school districts to have their recovery plans completed and posted online by August 14.
Officials with Montgomery County Public Schools say they are working on a comprehensive plan that reflects logistical constraints and health and safety requirements. The framework of the plan and other vital elements for reopening facilities and school buildings will be shared with the community in the first weeks of July.
The Board of Education is scheduled to discuss reopening efforts at their July 14 business meeting. According to an MCPS newsletter, staff will continue to work through July and August, so they will be ready to serve students when school resumes on August 31, 2020.
The decision to reopen school buildings is made by state and local school and health officials. State Superintendent of Schools, Dr. Karen Salmon, will announce to school districts and the public the reopening plans once a decision is made.
MCPS officials say input from the public is essential during the reopening process. There's a new survey designed to gather community input regarding critical elements that will need to be included in the recovery plan for the fall.
This June 21 update includes information on the fall 2020 survey for parents/guardians, which will be available until July 8. It also includes information on new per-pupil spending data in MSDE report cards, high school course grade selection and more: https://t.co/04qxIMPcUU pic.twitter.com/w2ZSUBz4u0

— MCPS (@MCPS) June 21, 2020
Parents and guardians: MCPS has launched a new survey designed to gather community input around key elements that will need to be included in our recovery plan for the fall. Your input is critical in this process. Learn more and take the survey: https://t.co/TeX7keyDd0 pic.twitter.com/V05w25xagk

— MCPS (@MCPS) June 22, 2020