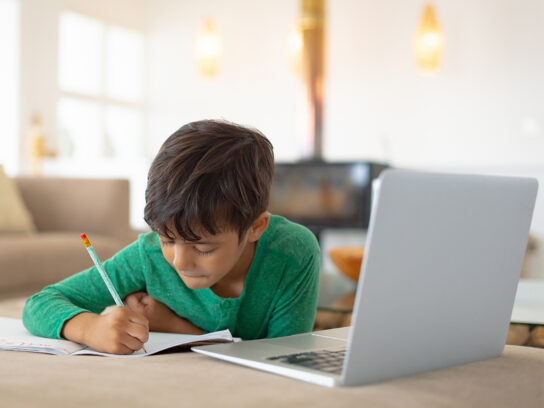 As part of its plan for the virtual start of the 2020-2021 school year, Montgomery County Public Schools (MCPS) say will provide staff and families with the needed technology to execute and participate in virtual learning.
MCPS will provide staff and families with the technology needed to deliver and access virtual instruction. Learn more: https://t.co/ktzUqpcpP1 pic.twitter.com/7P2KWpO7Vs

— MCPS (@MCPS) August 6, 2020
Reliable access to wifi and technology are not guaranteed and present a true struggle for many individuals, including in Montgomery County. While creating plans to begin the school year virtually, MCPS has had to address the difficulties many of its staff and students will face in both delivering and engaging in virtual instruction.
Within its draft recovery education guide for fall 2020, "Reimagine, Reopen, Recover," MCPS outlines its plans to distribute technology to students. "MCPS is committed to providing all students with the technology and support they need to fully engage in virtual-only learning," states MCPS in its recovery guide.
Elementary school students will receive new touchscreen Chromebooks and those students with an older Chromebook model will be able to exchange it for a newer version before the semester begins. Secondary school students will also be able to obtain Chromebook devices, however, it is unclear which model they will be. MCPS plans to have these devices distributed at the end of August.
In addition to Chromebook devices, MCPS also plans to provide wireless hotspot devices to those students who do not have internet access at home.
Along with students, staff will also receive technology. According to the plan, staff will be able to obtain Chromebooks, document cameras and wireless hotspots, which will be distributed "based on approved need." Staff who are in need of such technology will be able to pick up these devices on weekdays at a location in Rockville.
MCPS' full plan for upcoming virtual semester can be found here.