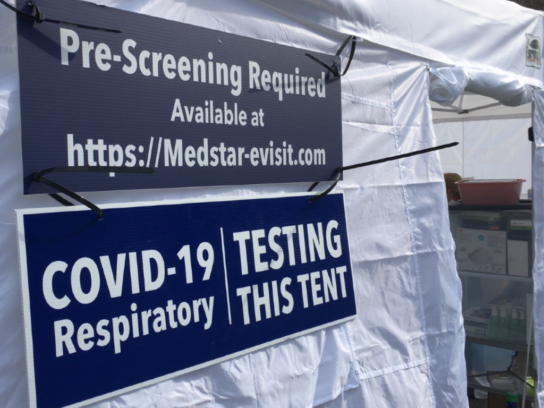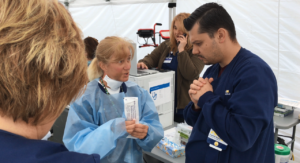 Testing for the novel coronavirus is one step closer to being more accessible in Montgomery County.
MedStar Health has opened a drive-thru testing site in Bethesda. Located at 7801 Democracy Blvd, officials say the tent is for patients prescreened through the MedStar Health eVisit platform or through a MedStar primary care provider.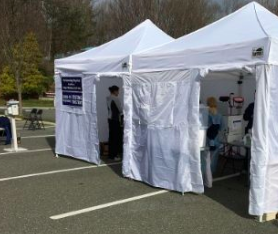 Although tents are set up, people who are being tested will remain in their cars according to officials.
The testing tent will be open for these prescreened patients who present with a referral 7 days per week, from 8 am-5 pm. This site is part of MedStar Health's distributed testing network for COVID19, including the 14 MedStar Health urgent care centers and many other MedStar primary care testing sites across the Baltimore/Washington, DC region," said MedStar Health Urgent Care Medical Director, Dr. Elizabeth Delasobera in an email response.
Other non-related drive-thru coronavirus testing sites are in the process of opening throughout the county according to officials. Governor Larry Hogan mentioned during a recent press conference that other emissions sites are expected to open across the state when more COVID-19 tests are available.