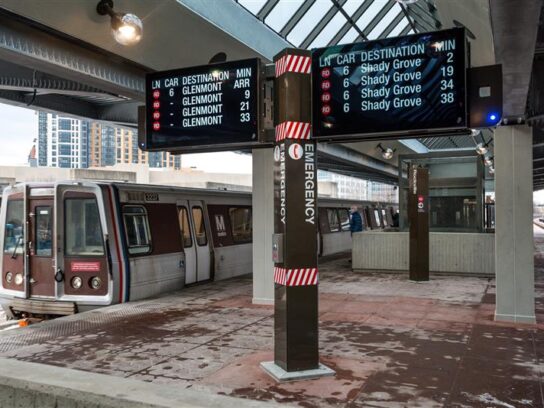 Metro ha reabierto las estaciones de Shady Grove y Rockville luego de un cierre de cuatro meses por el Proyecto de Reemplazo del Pabellón en la estación de Rockville.
"Esperamos dar la bienvenida a los clientes a las estaciones de Rockville y Shady Grove esta semana. Si bien los cierres de estaciones causan inconvenientes en ese momento, el trabajo es una señal de nuestro compromiso con las mejoras de infraestructura y mantenimiento para garantizar la seguridad y la confiabilidad de nuestros clientes", dijo Paul J. Wiedefeld, gerente general y director ejecutivo de Metro, en un comunicado de prensa.
Metro welcomes customers back to Shady Grove and Rockville stations today, following a four-month shutdown for the Rockville Canopy Replacement Project https://t.co/j5AFK7gqlY #wmata pic.twitter.com/En3Ng3uB6T

— Metro (@wmata) January 16, 2022
Según Metro, los clientes de la estación Rockville se beneficiarán de varias mejoras en la plataforma de la estación, incluidas luces LED más brillantes y eficientes, altavoces mejorados y nuevas pantallas digitales de información para pasajeros. En la estación Shady Grove, se repararon la marquesina, el techo y las escaleras mecánicas de la plataforma. Ambas estaciones también recibirán entradas de tarifa nuevas y mejoradas para facilitar el acceso al transporte público como parte de la iniciativa de todo el sistema de Metro para modernizar el equipo de tarifas para que sea más rápido y más confiable.
En ambas estaciones, los clientes experimentarán puertas de pasaje nuevas y modernizadas con pantallas más grandes y funciones de seguridad mejoradas.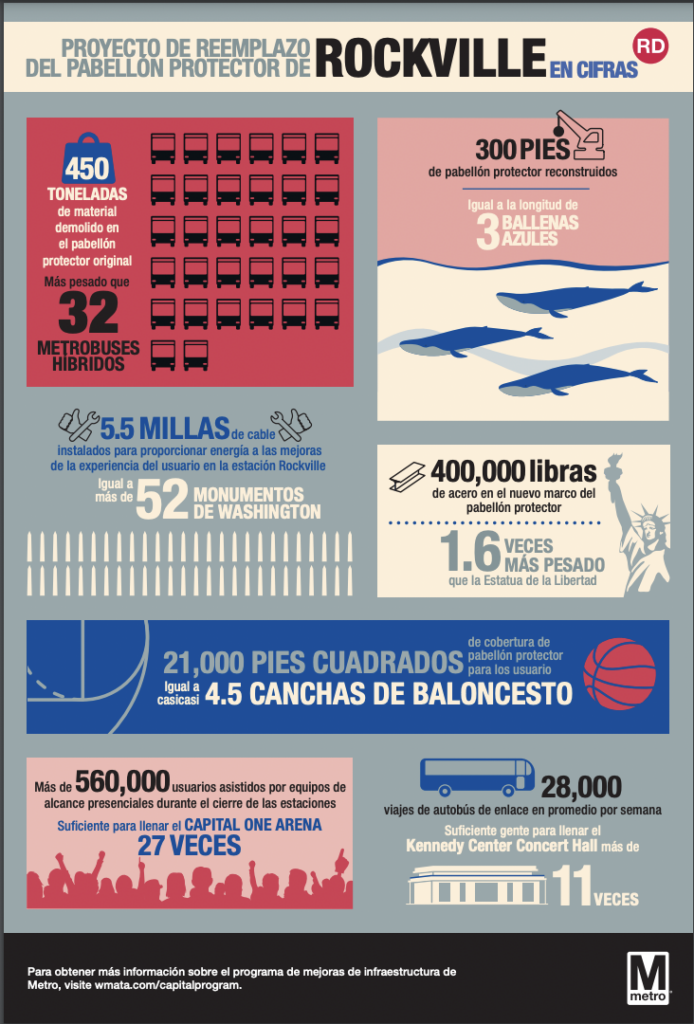 Chequee la galería de fotos del proyecto aquí.