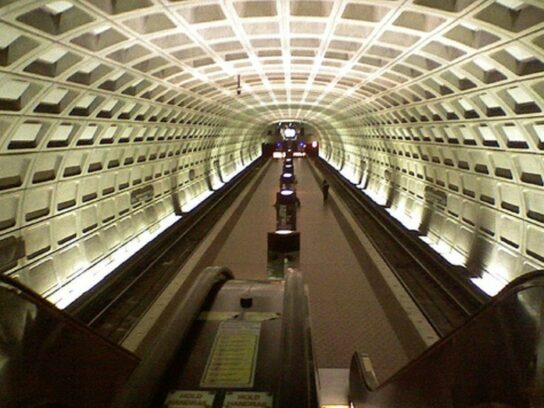 Metro will nearly double rail capacity when service increases next month, General Manager Paul Wiedefeld said at a board meeting July 23. 
Metrobus will increase service as well, and Metro's Riders Advisory Council Chair Andrew Kierig brought up concerns about physical distancing. He said there are transit agencies in other areas that collect ridership data from bus counters and stream it to customers on the agency's phone app and website. 
"This can be, of course, a powerful way to encourage social distancing and help riders make the best choice in this difficult time," Kierig said.
Board Member Matt Letourneau was on the same page in regard to Metrorail riders. People can't decide to avoid a crowded platform if they don't know it's crowded. 
"You don't know what's on a platform until you get down there," Letourneau said. 
"Is there a way, from a communication standpoint, if we do see significant crowding at a particular platform to at least… give the rider some idea that that's what they're going to be walking into?" he asked other leaders at the meeting. 
While Metro does receive ridership data from customers tapping in and out with their SmarTrip cards, that information probably can't be given to customers right now, Metro Chief Operating Officer Joe Leader said. But, there are cameras to monitor platform crowding, and Metro can send out more trains if a crowded platform needs to be cleared. 
"We will have additional gap trains that will be manned and that we can put in service," Leader said. 
On Aug. 16 Metrorail service will increase to about 90 percent of pre-virus operation, Wiedefeld said. 15 hours of service will be added per week, opening times will return to normal and closing time will change to 11 p.m. On Aug. 23, Metrobus will increase service to about 75 percent of its operation before the pandemic and will operate until midnight. 
Wiedefeld said the service expansion "will keep capacity ahead of demand and may allow customers to maintain some social distancing while in the system."
Watch the Metro Board meeting here: