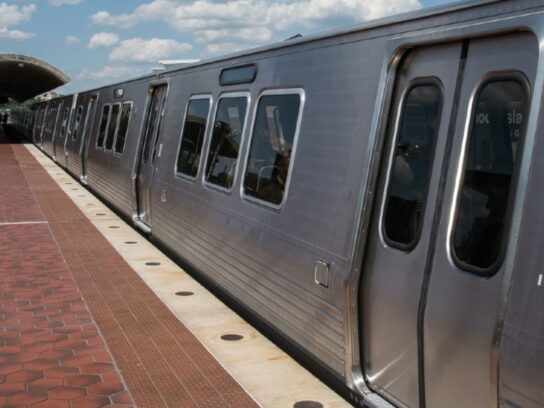 Metro gradually is returning to use its 7000-series railcars, which had been pulled in mid-October following a derailment on the Blue Line due to problems with the fleet's wheel assembly.
The Washington Metrorail Safety Commission (WMSC) told Metro it had no technical objections to its plan to begin using again about half of the 7000-series railcars, according to a news release.
Therefore, up to 336 of the cars will be phased in for use. Metro plans to add 42 trains and then pause for 90 days "until all aspects of the new inspection cycles are fully established and any needed adjustments are made under WMCS oversight," according to the news release.
"From now until after the first of the year, customers may see some 7000- series railcars transition safely back to service," said GM/CEO Paul J. Wiedefeld. "This is part of the process that will enable Metro to announce a more definitive service plan after the first of the year. Until that time, the transition of the 7000-series railcars through the end of the year will allow us to improve reliability."
Trains will be inspected every seven days, as required by WMSC. Previously the 7000-series fleet, which makes up about 60% of Metro's railcar fleet, underwent inspections every 90 days.
Metro to begin to restore 7000-series trains to service https://t.co/EOF2lRDMvG #wmata

— Metro (@wmata) December 14, 2021
Related Post