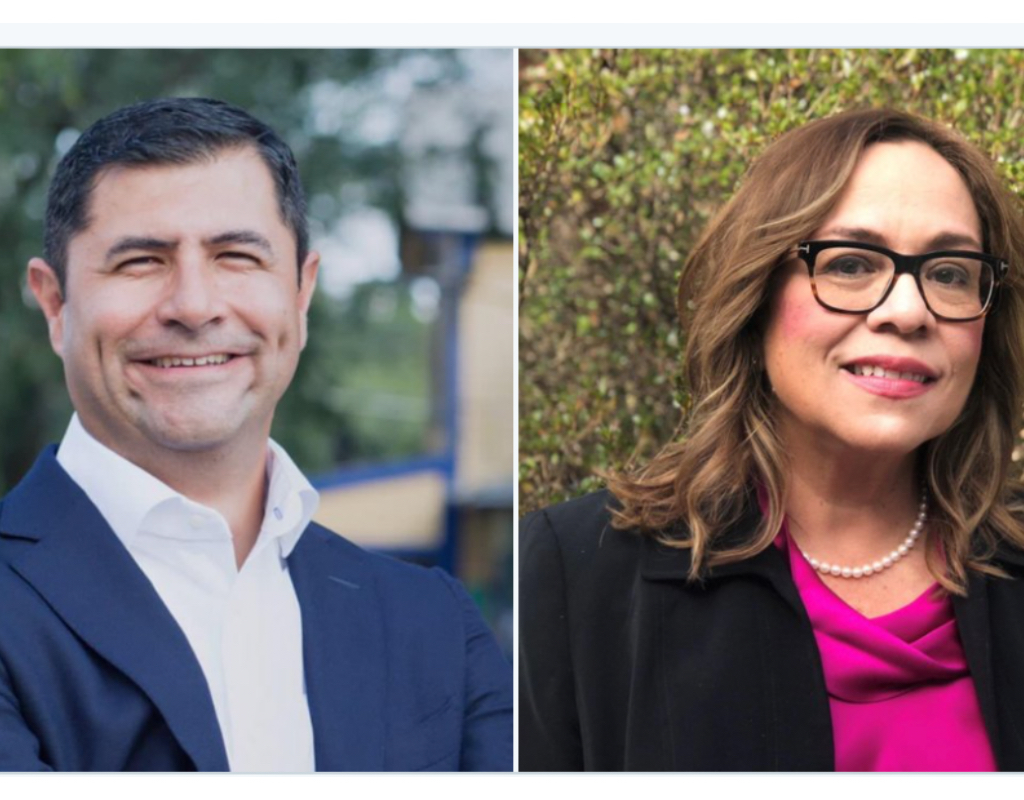 Miembros del Concejo se Muestran Enojados por 'Broma' de Elrich
Los miembros del Consejo del Condado de Montgomery, Nancy Navarro y Gabe Albornoz, expresaron su molestia por un comentario hecho por el Ejecutivo del Condado Marc Elrich, antes de que comenzara una conferencia de prensa el miércoles.
En una historia reportada por primera vez por The Seventh State, Elrich bromeó diciendo que el Concejo del condado es "prueba de hechos" con respecto a las estadísticas COVID-19 en torno a la población hispana del condado. El martes, el Concejo introdujo un reglamento que requeriría que Elrich "implemente de inmediato una estrategia integral para ofrecer pruebas gratis, sin cita, sin orden médica", en los sitios disponibles en todo el condado.
El Concejo citó que el Departamento de Salud y Servicios Humanos del Condado de Montgomery (DHHS) informó una tasa de positividad de prueba del 70% para los hispanos en los diez códigos postales del condado más afectados por COVID-19. Esta tasa "representa una crisis severa que debe abordarse con la mayor urgencia y recursos", dice el reglamento.
Sin embargo, durante una reunión del Concejo el martes, el oficial de salud del condado, Dr. Travis Gayles, dijo que la información es incorrecta y que la cifra no representaba una prueba positiva, explicó que la prueba de positividad para los hispanos en junio fue de alrededor del 14% y del 28% en los diez códigos postales más importantes. El mes con la tasa de positividad más alta para los hispanos fue en mayo, con una tasa de positividad del 34% y 68% en los diez códigos postales más importantes.
Gayles dijo que la cifra del 70% se refiere al hecho de que el 73% de los nuevos casos de COVID-19 en junio eran personas hispanas.
Antes de la conferencia de prensa virtual el miércoles, Elrich, Gayles y el Dr. Earl Stoddard, Director de la Oficina de Manejo de Emergencias y Seguridad Nacional, estaban discutiendo cómo las estadísticas raciales pueden analizarse de diferentes maneras, como las tasas de positividad generales versus los casos nuevos mensuales.
A esa información, Elrich dijo: "¿Puedo decir que el Concejo es una prueba de hecho?"
La conversación ocurrió antes de que comenzara la sesión informativa, pero se estaba transmitiendo y ya no está en línea, según The Seventh State.
Los concejales Nancy Navarro y Gabe Albornoz no encontraron "divertido el chiste". En Facebook, ambos desaprobaron el comentario de Elrich.
"Esto no es cosa de risa. Estos no son solo números, son personas. El hecho es que esta pandemia ha afectado desproporcionadamente a nuestra comunidad afro-americana y latina. En este momento sabemos que la comunidad latina está particularmente afectada [desproporcionadamente], lo admiten en este video", dijo Navarro.
"Estoy en desacuerdo con la actitud arrogante y la manera irrespetuosa en que se aborda el Concejo y a la comunidad en estos comentarios".
Albornoz dijo: "No encontré los comentarios del Ejecutivo del Condado sobre este video divertidos o chistosos. De hecho, los encontré profundamente preocupantes y la reacción de sus altos funcionarios fue decepcionante".