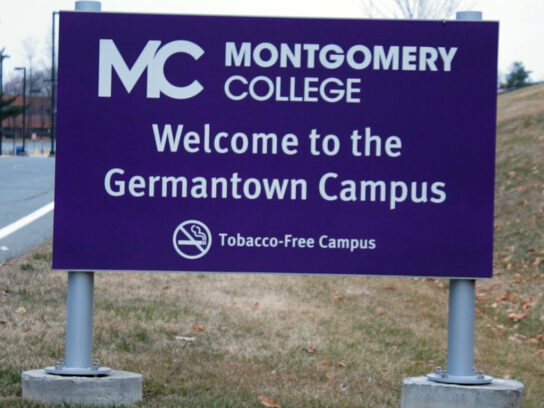 Montgomery College-Germantown opened a drive through COVID-19 testing site which also will distribute KN95 masks.
The site is open to the public and started Jan. 21. It is one of several the Maryland Department of Health opened.
The tests are free and no appointment is needed. It is open seven days a week from 9 a.m. to 3 p.m.
The site is in Parking Lot 4, which is at 20200 Observation Drive. That parking lot is temporarily not available.
Vaccinations and boosters continue to be offered on campus at the Bioscience Education Center.
New state testing sites include @montgomerycoll's Germantown Campus, a drive-through site open 7 days a week, 9 a.m. to 3 p.m. https://t.co/qrVwz9aFQp

— Marcus Rosano (@MC_MarcusPR) January 21, 2022