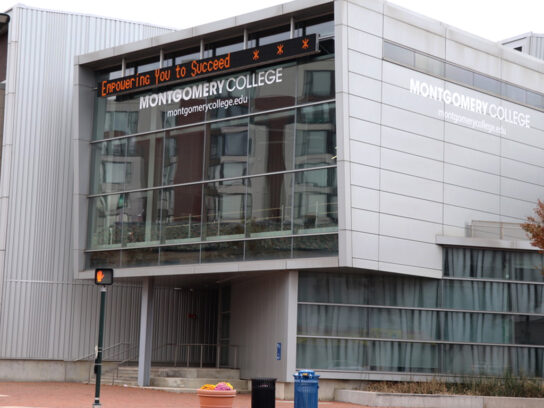 Montgomery College President DeRionne Pollard announced Wednesday that the college will continue remote virtual learning instruction through its spring 2021 semester, which begins Jan. 25, 2021.
Pollard said in a statement that the decision was made to prioritize the health and safety of students in light of the coronavirus.
"It has become clear that bringing additional classes back to campus in the spring semester will put people at too great a risk, given the high levels of COVID-19 in our region," Pollard said. "While vaccines are beginning to be distributed across the country, it is an enormous undertaking to vaccinate the nation. It will take some time. Spring classes were scheduled with this contingency in mind, so the College is well positioned to continue in this fashion."
#MontgomeryCollege will remain remote for spring 2021. Read President Pollard's full statement at https://t.co/GRtGtRmYvg pic.twitter.com/McDKSOzlCh

— Montgomery College (@montgomerycoll) December 16, 2020
Like Montgomery College's fall semester, there will be a limited number of on-campus labs. All staff will continue working remotely, with the exception of approved employees who will work onsite in staggered shifts through Feb. 28, 2021. The college is also restricting sponsored travel programs through at least Feb. 28, 2021.
Student-sponsored events, athletic field rentals, and community use of its campuses are prohibited at all Montgomery College campuses through at least April 1.
Montgomery College will reevaluate these restrictions on a regular basis throughout the spring.