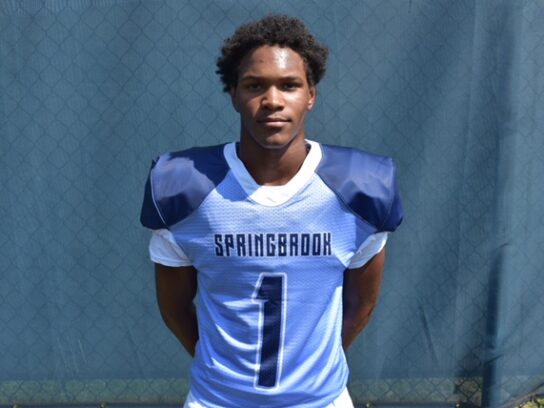 In his third season as a member of the Springbrook High varsity football team and second as a team captain, Christian Traylor has filled a variety of roles. He was an all-county tight end last season. Blue Devils Coach Dustin Jeter thinks his standout player might make his biggest impact as a linebacker. He also has played some safety. Traylor hopes to play wide receiver in college.
But this past Friday night, as Blue Devils earned only their second playoff win since 1994, Traylor's impact was definitely at running back.
Traylor rushed 28 times for a career-high 214 yards and two touchdowns, leading Springbrook to a 36-6 win over Kennedy in a Maryland 4A/3A West Region first-round game.
For his efforts, Traylor was named the Montgomery County Sports Hall of Fame High School Athlete of the Week.
Each week throughout the school year, the Montgomery County Sports Hall of Fame is partnering with Montgomery Community Media to honor an Athlete of the Week from the county's more than 40 public and private high schools.
"He pretty much does everything for us," Jeter said. "Just an all-around athlete and a leader. He's a quiet kid on the field, but on the field he does a great job leading by example."
Traylor might seem busy on the field, but that's just how he is throughout the school year. He also wrestles and plays lacrosse at the Silver Spring school.
For the season, he has rushed 131 times for 665 yards and six touchdowns, with 16 catches for 157 yards and one touchdown. While he has found success on offense, Jeter remains most impressed with his ability on defense.
"He has a nose to get to the football," Jeter said. "He's probably better at defense, but he's known for his offense."
Springbrook (3-7) faces a tough task Friday as it travels to Sherwood.
Photo courtesy Dustin Jeter/Springbrook football
---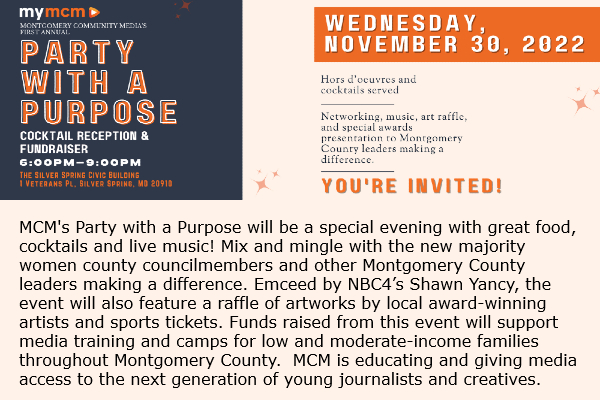 ---