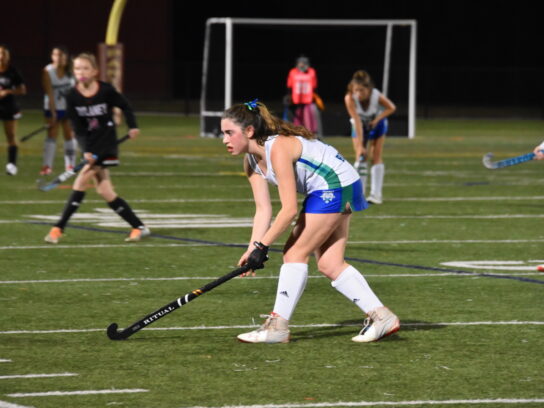 Hailey Yentis made sure her only season as a player of the Churchill High varsity field hockey team was memorable.
In the fall of 2020, the high school sports fall season was canceled because of the Covid-19 pandemic. Last fall, Yentis served as a field hockey team manager while recovering from a serious knee injury sustained the previous spring while playing lacrosse.
Yentis, though, made up for missed time this fall. The senior forward scored 10 goals, including five game-winners and both of the Bulldogs' goals in their 2-0 victory over Dulaney of Baltimore County in the Maryland 4A semifinals. For her efforts, Yentis was named the Montgomery County Sports Hall of Fame High School Athlete of the Week.
Each week throughout the school year, the Montgomery County Sports Hall of Fame is partnering with Montgomery Community Media to honor an Athlete of the Week from the county's more than 40 public and private high schools.
"Hailey is an amazing athlete," Churchill Coach Cay Miller said. "She hustles to everything. That's a huge part of it. And she has a really good sense of the field. She also is super coachable and asks lots of questions. Anytime she's not sure, she asks a coach and persists until she knows what she needs to know."
Churchill's quest for an undefeated season came to an end in the Maryland 4A championship game with a 2-0 loss to Broadneck of Annapolis. But Yentis had more than made her mark.
"She could play anywhere," Miller said. "Need her to go play defense? Sure. Go play midfield? Okay. She's just a terrific player."
Photo by Judi Lapidus
---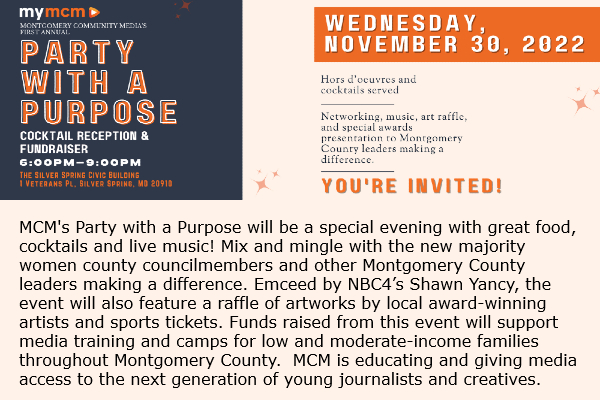 ---