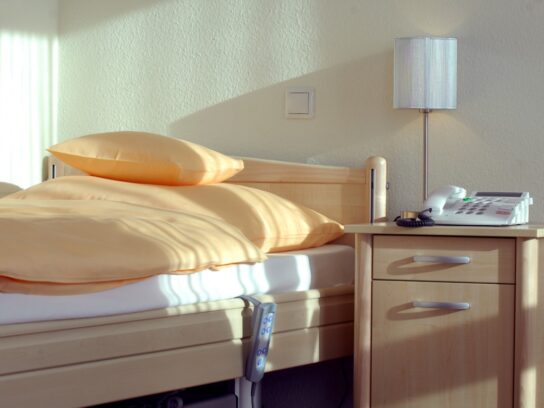 Montgomery County has outlined plans to protect nursing home residents and staff.
Gov. Hogan recently ordered the Maryland Department of Health to publish data regarding COVID-19 cases and fatalities in nursing homes. According to the data, Montgomery County has been most affected by COVID-19 cases and deaths in nursing homes in the state of Maryland. The county has seen a total of 1,203 confirmed cases and 164 deaths due to COVID-19 in nursing homes and assisted living facilities.
In Montgomery County, there are 303 long-term care facilities, including nursing homes, assisted living facilites and large group homes for the elderly.
As a result, Montgomery County health officials seek to adopt preventive measures to protect the vulnerable population. Action Teams, compromised of public health nurses and disease investigation staff, will work with facilities to help combat COVID-19 and enhance infection control procedures.
According to the County, Action Teams will work with nursing homes and assisted living facilities to:
Review infection control standards
Ensure personal protective equipment (PPE) is used correctly
Demonstrate how to properly group residents and staff to limit potential spread
Show staff how to monitor residents and employees for signs and symptoms of COVID-19 and identify possible new cases
Teach how to properly disinfect and clean rooms, common areas, and workspaces
Monitor list of residents and staff exhibiting symptoms and provide guidance on revision of infection control measures as needed
Arrange and coordinate COVID-19 resident testing through the State lab
Coordinate site visits from infection control consultants from the State and County action teams
To date, nearly 250 deliveries of PPE have gone out to nursing home facilities in the County. The deliveries include N95 respirators, medical grade masks, isolation gowns, gloves and face shields. Deliveries are made every two weeks, while facilities considered in higher need receive deliveries more frequently