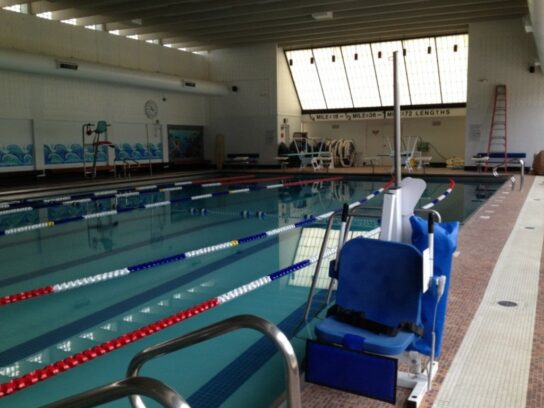 In compliance with the latest public health guidance and Executive Order 122-20, no more than 25 individuals may be in a Montgomery County indoor aquatic facility at any time effective today at 5 p.m., according to a Montgomery County Recreation Department press release.
This number includes staff, instructors and swimmers.
To achieve this new mandate, there may be cancellations to water fitness classes, lap lane and other swim reservations and swim team practices, the press release reads. If an activity county residents are registered for is canceled, residents will be notified via email to the email address provided at the time of their registration/reservation.
Reservations for lap swimming, water exercise and rec swim have been temporarily paused as Montgomery County Recreation finalizes its new schedules.
"We know that these changes may be disruptive to your schedule. We appreciate your continued patience as we work to make these changes and ensure an equitable opportunity for all members of the swim community to use our facilities and services in a safe environment," Montgomery County Recreation said in the press release.
The county will provide updated information as it becomes available. In the meantime, for additional questions, county residents may contact the customer service team at 240-777-6840 and recreation.customerservice@montgomerycountymd.gov.
Montgomery County Recreation aquatic facilities will be closed on November 25, 26, December 24, 25, 31, 2020 and January 1, 2021.