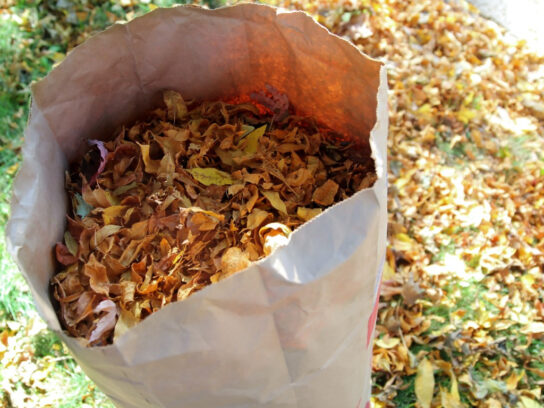 As the annual leaf collection gets underway in Montgomery County, many are probably happy to have all those pesky leaves and "helicopters" out of their yards. But for County residents who use Leafgro Soil Conditioner, the leaves just taken away might return to your yard in an unsuspecting form.
The Montgomery County Yard Trim Composting Facility (MCYTCF), which began operation in 1983 in Dickerson, was originally dedicated to composting leaves collected by the county. But in 1989, the program expanded to include grass clippings collected across the entire county, whose population has grown to over one million today.
In conjunction with the Maryland Environmental Service (MES), the County takes your leaves and grass, and stores the contents for about a year before mulching and turning it into Leafgro. In a video tweeted by the Montgomery County Department of Transportation (MCDOT), the facility needs both leaves and grass to make the process work. "It takes two parts leaves and one part grass in order to make it because you need both carbon and nitrogen for composting."
*DYK*

Leaves collected from @MCDOTNow 's leaf collection program are stored for a year, then mulched and composted

It's then packaged and sold as Leafgro® at local hardware & lawncare stores

Leafgro Details= https://t.co/9xuQ8rxqwg@MontCo_Highways @MontgomeryCoMD @MyGreenMC pic.twitter.com/56R2G8kEcB

— mococommuter (@mococommuter) November 13, 2020
The facility produces and sells Leafgro in bulk, as well as in bags, for homeowners and landscapers to use on their lawns. According to the facility's website, the County began using packaging made from sugarcane in 2018, furthering their efforts to reduce waste.
Additionally, the County asks that residents piling their leaves for collection check and make sure there is no plastic material left in the piles. "You don't want to put plastic in it because it contaminates the final product," Darcy Buckley from MCDOT says, adding that they cannot sell any compost that contains plastic waste, meaning it may end up in a landfill.