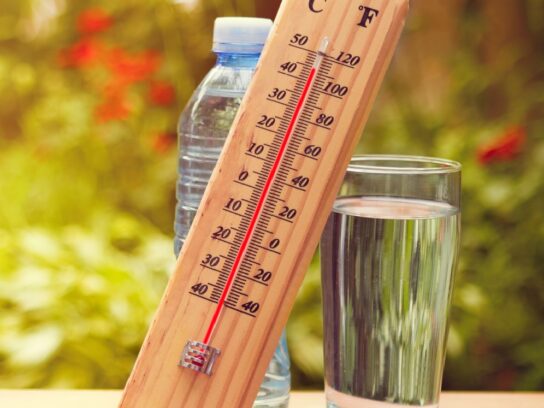 The National Weather Service predicts scattered thunderstorms with the heat index in the upper 90s Friday afternoon. Montgomery County is under a Hyperthermia Alert from noon to 5 p.m.
The county issues a hyperthermia alert when the heat index, a combination of the actual temperature and humidity, is expected to reach 95 degrees or higher. It is possible anyone spending time outdoors may experience heat-related illnesses such as heat stroke or exhaustion.
Montgomery County has activated the Extreme Heat Plan for a Hyperthermia Alert for Friday August 28 from noon- 5PM. Expect the heat index to be above 95 degrees. Stay hydrated. Take precautions to protect
yourself & pets from heat-related illnesses: https://t.co/hKa4uvWWVZ #MoCo pic.twitter.com/o2kmsztXqf

— MC Emergency Mgmt (@ReadyMontgomery) August 27, 2020
Montgomery County officials encourage residents to stay inside when possible, drink water and wear sun protection when outside.  It is important to know the signs of heat exposure and what to do when you have symptoms, like loosen your clothing and drink water.
Young children, the elderly and pets should never be left in parked vehicles during hot weather. Anyone with a concern about the heat-related safety of a person or pet should call the police non-emergency number at 301-279-8000.
The homeless are also at high risk of heat-related illnesses. Those concerned about the well-being of a homeless individual can call the 24-hour Homeless Information Line at 240-907-2688. Outreach partners will then use the information provided by the caller to try to find the individual. They will then offer resources and support.