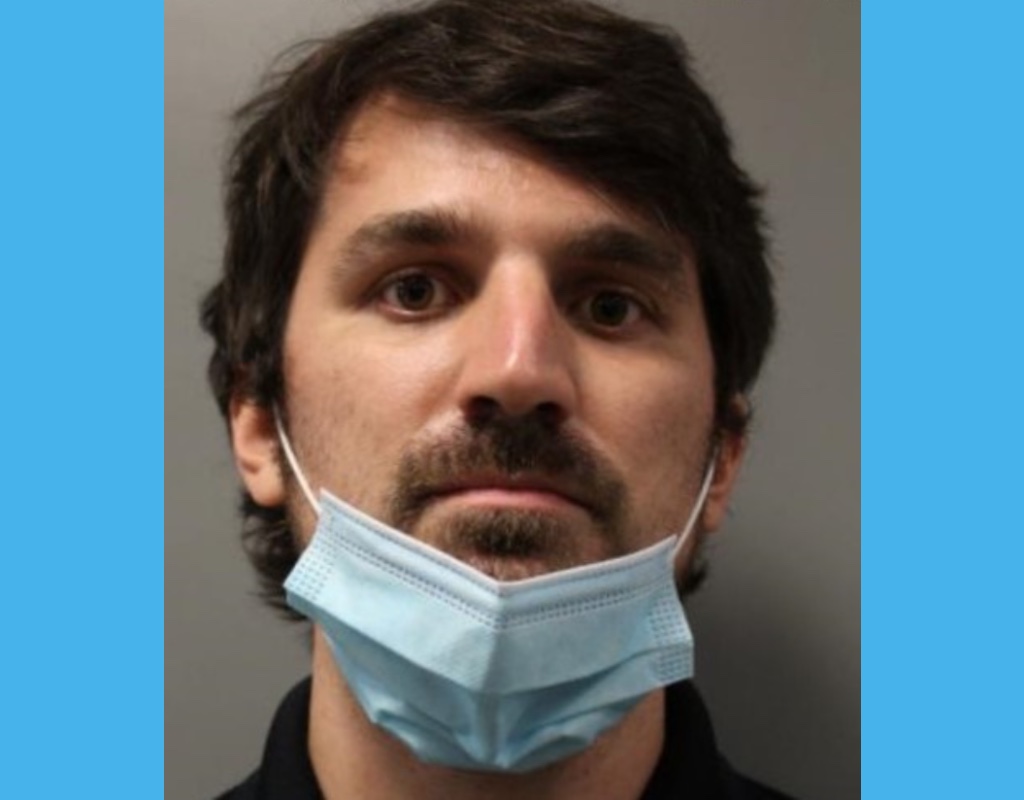 Maestro de MCPS es Acusado de Abuso Sexual a Estudiante
Un maestro de las Escuelas Públicas del Condado de Montgomery (MCPS), que también fue candidato al Congreso de Maryland, fue arrestado el miércoles y enfrenta varios cargos por contacto sexual inapropiado a un estudiante de octavo grado. El Departamento de Policía del Condado de Montgomery dijo en un comunicado que existe la posibilidad de más víctimas.
La policía dice que Maxwell Bero, de 30 años, de Clarksburg supuestamente tuvo interacciones sexuales con una víctima de 14 años cuando era su estudiante en la escuela secundaria Col. E. Brooke Lee en Silver Spring. Las interacciones sexuales, según la policía, ocurrieron después del horario escolar en la propiedad de la escuela desde agosto de 2014 hasta junio de 2015.
El 28 de julio, los detectives del MCPD comenzaron a investigar las acusaciones de abuso sexual por parte de la víctima, que ahora tiene 19 años. La policía dice que los investigadores se enteraron de que "Bero tuvo contacto sexual inapropiado e intercambió materiales y mensajes sexuales inapropiados" con la víctima.
La policía dice que Bero fue arrestado el miércoles y acusado de delitos que incluyen "abuso sexual de un menor y múltiples cargos de cometer un delito sexual en tercer grado". El acusado fue trasladado a la Unidad Central de Procesamiento, dice la policía.
Bero, ahora profesor de Watkins Mill, ha sido puesto en licencia administrativa.
Maxwell Bero trabajó en Lee Middle School desde 2013 hasta 2016. Actualmente es profesor de estudios sociales en Watkins Mill High School en Gaithersburg, donde ha trabajado desde 2016.
Derek Turner, portavoz de MCPS, dijo el miércoles en una carta que, "MCPS está cooperando con las fuerzas del orden", y agregó que "Bero ha sido puesto en licencia administrativa".
"Estos cargos son profundamente preocupantes e inaceptables y representan una violación total de la confianza, la responsabilidad, la integridad y la ley. Mantenemos a nuestros empleados con un alto estándar de carácter y estas acusaciones violan eso. Por favor, sepa que la seguridad de nuestros estudiantes es nuestra principal prioridad y estamos comprometidos a garantizar que mantenemos un entorno de aprendizaje seguro para todos", dijo Turner.
Según Turner, Bero ha sido un empleado de MCPS desde 2009. Antes de trabajar en Lee Middle School, Bero fue maestro suplente en varias escuelas de MCPS. Turner dice que en 2013 Bero fue un maestro sustituto a largo plazo en Wheaton High School, "y también se desempeñó como entrenador principal de lacrosse varsity y entrenador asistente de fútbol universitario".
Turner dijo que MCPS pondrá a disposición de los estudiantes personal de apoyo y consejería esta semana, y añadió que cualquier padre que crea que su hijo puede haber sido víctima de Bero debe llamar a la División de Investigaciones de Víctimas Especiales del MCPD al 240-773-5400.
School Teacher Arrested for Inappropriate Sexual Contact with Student; Possibility of Additional Victims a Concern: https://t.co/ULazj54MAa

— Montgomery County Department of Police (@mcpnews) August 26, 2020
Esta primavera, Bero se postuló como candidato demócrata para el sexto escaño del distrito del Congreso de Maryland contra el actual representante de los Estados Unidos David Trone (D-Md.). Bero finalmente perdió, recibiendo 16.111 votos (28,7%). Trone ganó las primarias recibiendo 39,949 votos, que fue el 71,3% de los votos.
En entrevistas, Bero se presentó a sí mismo como un candidato "progresista" para apoyar políticas como "Medicare para todos" y "Un nuevo trato ambiental". En un anuncio pagado en las redes sociales, promocionó su respaldo de "Our Revolution", un grupo político iniciado por el senador de Vermont Bernie Sanders. Se publica un mensaje en el sitio web de la campaña de Bero agradeciendo a los votantes que lo apoyaron en las primarias.
En una entrevista para la Guía de votantes 2020 de Bethesda Beat, Bero habló sobre cómo sus experiencias en la enseñanza en el condado de Montgomery influyeron en su apoyo a las políticas progresistas:
Durante los últimos 8 años, he enseñado Historia de los Estados Unidos y Gobierno de los Estados Unidos a estudiantes de todos los niveles en algunas de las áreas con más dificultades del condado de Montgomery. He visto de primera mano cómo sus vidas se han visto afectadas por la política gubernamental de todos los niveles y sé que las políticas progresistas como la atención médica universal y la mejora del transporte público, entre otras, pueden cambiar por completo la vida de los estadounidenses. Como maestro y entrenador, estoy acostumbrado a encontrar formas de motivar e inspirar a otros y desarrollar soluciones creativas a los problemas, y estoy preparado para hacer lo mismo en Washington.