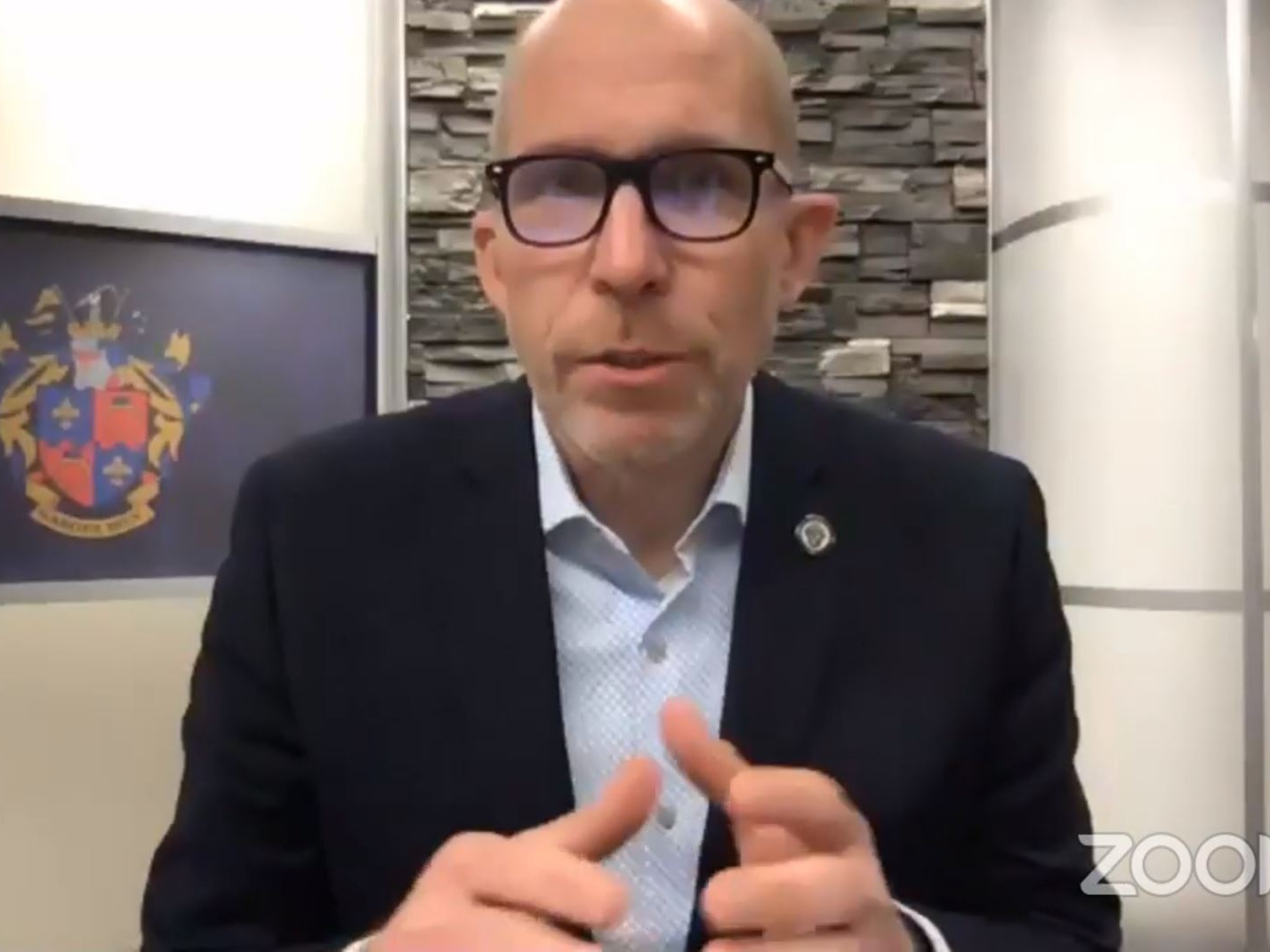 Montgomery County Virtual Town Hall Covers All Things COVID-19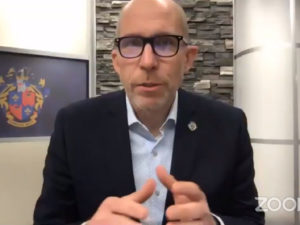 James Bridgers, Montgomery County Deputy Health Officer, expects this area's novel coronavirus to peak around April 29 to early May, he said at Monday night's virtual town hall conducted by Montgomery County Council Vice President Tom Hucker.
However, Bridgers added that the date when the virus will peak and then begin slowing could change.
As of Monday morning, there were 793 confirmed cases.
Along with Bridgers, the 90-minute town hall featured 3rd District MCPD Commander Darren Francke, County Procurement Director Ash Shetty, MCPS Chief Technology Officer Pete Cevenini, MCPS Associate Superintendent Ruschelle Reuben, Acting President of the county council of PTA Cynthia Simonson, MCEA President Chris Lloyd and Montgomery County Board of Education student member Nathaniel Tinbite.
They each gave a quick update on their recent work, which included distributing more than 55,000 Chrome books to students and staff and making sure all county employees working with the public receive face masks this week.
Also discussed were possible plans to allow students to continue receiving food during Spring Break and ways for the students to have a prom. No final decisions have been made.
Watch a video recording of the town hall below:
MCPS Associate Superintendent Ruschelle Reuben – Still working on how to handle prom and other events: trying not to punish students in any way @mymcmedia

— suzanne pollak (@SuzannePollak) April 7, 2020
Suggestions for families- keep to a routine, be patient with MCPS, be a mentor, volunteer to distribute food @mymcmedia

— suzanne pollak (@SuzannePollak) April 7, 2020
Nathaniel Tinbite, student member of school board- Students are taking this seriously..are doing their work.. he suggests during free time to be with family, read a book.. "It's really time to figure out who you are."

— suzanne pollak (@SuzannePollak) April 6, 2020
MCPS chief technology officer Pete Cevenini – have distributed 43,000 chrome books to students and 5,000 to staff in Phase 1. Now i Phase 2, giving out 8,700 Chrome books @mymcmedia

— suzanne pollak (@SuzannePollak) April 6, 2020
Shetty – all county employees on the front line are getting washable, reuseable masks @mymcmedia

— suzanne pollak (@SuzannePollak) April 6, 2020
Last year, spent little less than one million dollars on procurement.. will be a billion this year… but spending about 41 percent of money spent locally so far @mymcmedia

— suzanne pollak (@SuzannePollak) April 6, 2020
Ash Shetty, county procurement director has been purchasing gallons of hand sanitizer, paper goods, protective masks, gowns, face shields, noncontact thermometers @mymcmedia

— suzanne pollak (@SuzannePollak) April 6, 2020
MCPD Commander Darren Francke: daily calls to police are down 25 to 40 % but crime is only slightly down @mymcmedia

— suzanne pollak (@SuzannePollak) April 6, 2020
Dr. Bridges expects peak to hit this area around April 29 to beginning of May @mymcmedia

— suzanne pollak (@SuzannePollak) April 6, 2020
Dr. James Bridgers , county deputy health officer, at tonight's town hall: "We still have a lot of work to stop the trend of this transmission." Stay home. Wash your hands @mymcmedia

— suzanne pollak (@SuzannePollak) April 6, 2020
Councilman Hucker: "This recession that we are in is going to be known particularly for its impact on our restaurants and retail." @mymcmedia

— suzanne pollak (@SuzannePollak) April 6, 2020