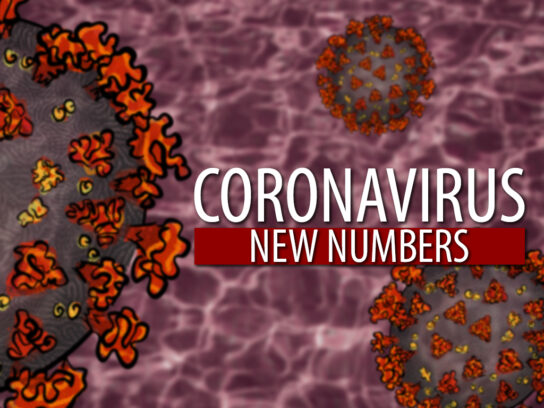 Montgomery County COVID-19 Statistics
As of Monday morning, the Maryland Department of Health reports 6,909 cases of COVID-19 in Montgomery County, which is an increase of 147 cases from the 6,762 reported Sunday.
The health department reports that 353 county residents have died form COVID-19 in Montgomery County. This is an increase of five deaths since Sunday. The number of probable deaths is 35.
There are 1,512 confirmed cases of COVID-19 in residents and staff of senior living facilities and 217 deaths in the county. Of the 217 deaths, 215 were residents and two were staff members. The health department updates this data weekly on Wednesday mornings.
Maryland COVID-19 Statistics
As of Monday morning, there were 33,373 confirmed cases throughout the state. That is an increase of 786 cases in the last 24 hours. There were 1,573 deaths, an increase of 35.
In Maryland, 6,183 people have been hospitalized since the outbreak of COVID-19. On Monday, 1,544 Marylanders are currently hospitalized with COVID-19, which is 96 fewer than Sunday. Of the currently hospitalized patients, 585 are in intensive care.  A 10,927 cases and 638 deaths involve the state's African American community. That is seven additional deaths since Sunday.
There have been 6,218 confirmed cases of COVID-19 and 803 deaths in nursing homes and assisted living facilities throughout the state. This number includes residents and staff.
Here are the statewide statistics as of Monday. The first column is for the number of cases. The next column is the number of deaths, which is in parentheses.
Age/Gender
0-9      | 570
10-19  | 1,131
20-29  | 4,299 (10)
30-39  | 5,952 (19)
40-49  | 5,989 (39)
50-59  | 5,707 (106)
60-69  | 4,255 (239)
70-79  | 2,840 (384)
80+     | 2,630 (676)
Data not available |  (100)
Female | 17,505 (767)
Male     | 15,868 (806)
Race/Ethnicity
African-American (NH)  | 10,927 (638)
Asian (NH)                         | 691 (52)
White (NH)                        | 7,260 (645)
Hispanic                             | 7,057 (114)
Other (NH)                        | 1,387 (22)
Data not available            | 6,051 (102)