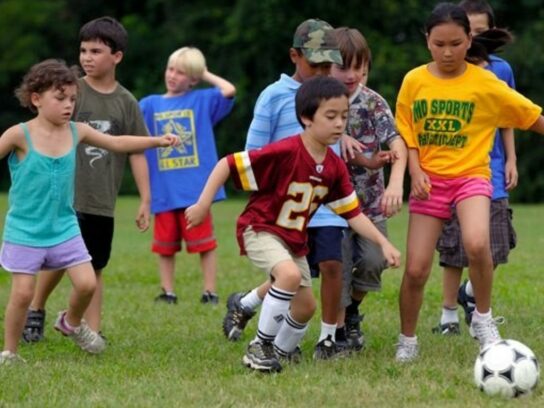 Montgomery Parks announced Saturday that they will be increasing the allowed number of visitors at many of their park facilities from 25% to 50% capacity, in accordance with Montgomery County's recently amended health regulations.
"With over 50% of the county's population having received a first dose of the COVID-19 vaccination, the parks department is increasing outdoor gatherings to 100 people and indoor gatherings to 50 people," according to Montgomery Parks.
Montgomery Parks facilities easing capacity restrictions include its ice arenas, tennis centers, event centers, Brookside Gardens Visitors Center and the Josiah Henson Museum and Park. Wheaton Regional Park's Ovid Hazen Wells Carousel and miniature trains, as well as the trains at Cabin John Regional Park, will also adhere to the capacity increase.
The updated park rules will allow for summer camps to accommodate up to 100 campers outdoors and up to 50 campers indoors. The county advised in an announcement, updated April 27, that only campers from Maryland, Virginia and Washington D.C. are permitted to attend Montgomery County summer camps. Members from different camp groups will not be permitted to mix with one another. All summer camps will also require a COVID Protocol Plan approved by a health officer or the health officer's designee.
For athletic facilities and fields, Montgomery Parks informed that athletic teams are given a limit of 50 participants and 50 spectators for indoor events and a limit of 100 participants and 100 spectators for outdoor events.
Tournaments are also only permitted to include teams from Maryland, Virginia and Washington D.C. Teams participating in tournaments are required to provide an approved waiver from the County Health Officer. All organized sports teams are required a permit from Montgomery Parks for use of any recreational and/or regional field.
Permit applications and more information can be found on the Montgomery Parks website.