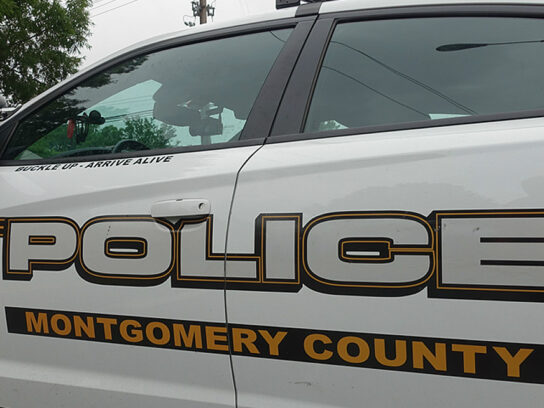 Montgomery County police stopped a young man from jumping of a bridge in Bethesda on Monday night.
ICYMI (9/19 ~1045p) @mcfrs FFs assist MoCo Police Officers (& counselors) who collectively intervene to save a man's life SEE: https://t.co/pVuyeDWlsz https://t.co/povBOoBpgN

— Pete Piringer (@mcfrsPIO) September 17, 2019
Authorities were dispatched at 10:45 p.m. to a group home where the 18-year-old-man had been reported missing.
The two officers, Marcella West and Samuel Yun, arrived at the Union Arch Bridge on 7934 MacArthur boulevard. The man appeared to have climbed over the safety fence on the bridge and was getting ready to jump into traffic below. 
According to police, West grabbed the man and held on to him while Yun climbed the safety fence and secured him from the other side. Additional officers arrived on the scene and helped pull the man back to safety. 
 Firefighters arrived at the scene, cut and removed the fence and helped get everyone off the bridge safely. The young man was taken to a local hospital.  
Commander Sean Gagen of the county police department's 2nd District stated that the officers heroic efforts helped save a life and avoided a tragedy from happening, showing a testament to public safety and Montgomery Police officers.