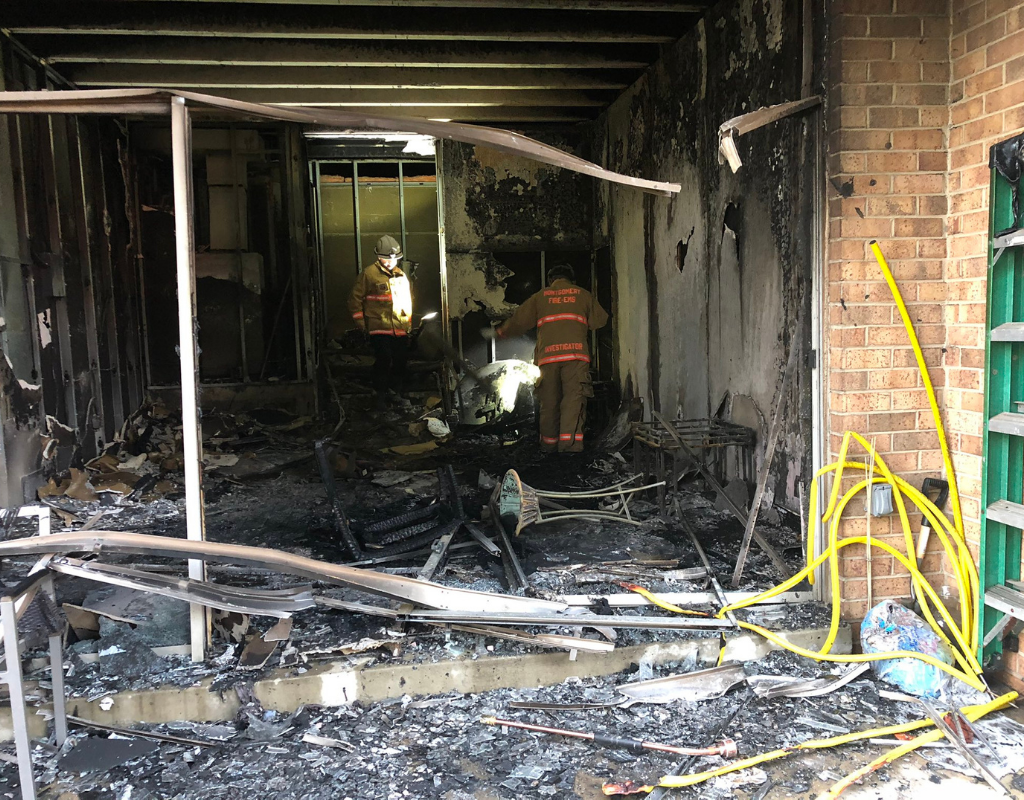 Montgomery Village Apartment Fire Displaces 17 Residents, Causes $500,000 in Damage
A fire Monday evening in a Montgomery Village apartment building caused an estimated $500,000 in damage and displaced 17 residents, according to Montgomery County Fire and Rescue Service spokesman Pete Piringer.
The three-story building in the 9900 block of Walker House Road caught fire around 5:30 p.m. Monday, Piringer said. It started with an electrical outlet behind a sofa in the living room of a terrace-level apartment and then extended to the upper floors.
Four apartment units — which housed nine adults, eight children and a few pets — were affected, according to Piringer. The Red Cross is assisting them. Several residents were evaluated for smoke inhalation, one of which was hospitalized with non-life-threatening injuries.
Heavy smoke overtook other areas of the building. Firefighters rescued several residents with ground ladders and assisted others out of the building, Piringer said.
Members of the Fire and Rescue Service will return to the scene Tuesday from 4 to 6 p.m. so they can check smoke alarms and provide fire safety information to neighbors.
Update – Walker House Rd, Montgomery Village, Gaithersburg 2-Alarm apartment bldg fire, Red Cross assisting total 17 displaced, specifically from 4 apartments including 6 (3 adults and 3 kids), 1 (adult), 8 (3 adults 5 kids) & 2 (2 adults), 1 civilian has been hospitalized, NLT https://t.co/BWx9nSIWQ1 pic.twitter.com/9KEDxyaTcc

— Pete Piringer (@mcfrsPIO) March 23, 2021
2nd Alarm apartment building fire, Walker House Rd, Montgomery Village, Gaithersburg https://t.co/UllS5CVxyc

— Pete Piringer (@mcfrsPIO) March 22, 2021
Update – Walker House Rd, Montgomery Village, @mcfrs FFs rescue/removed several occupants via ladder from upper floors and assisted others from building, @MCFRS_EMIHS evaluating several patients for smoke inhalation https://t.co/UwYisDsb3R pic.twitter.com/7qHG745xJ9

— Pete Piringer (@mcfrsPIO) March 22, 2021