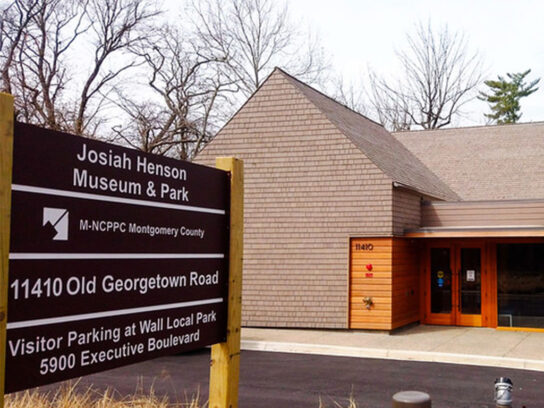 The Montgomery Planning Board voted to rename Montrose Parkway in Bethesda to honor local abolitionist Rev. Josiah Henson in a Feb. 24 meeting.
"He was an absolutely remarkable human being and is someone who is locally, regionally, nationally, and internationally important as a historical figure," Montgomery Planning Director Gwen Wright said at the meeting. "And we are very, very lucky to have that part of Montgomery County's history to share with the world."
The newly named Josiah Henson Parkway runs through the plantation where he was formerly enslaved.
"It is important that we provide the Rev. Josiah Henson with the public recognition he justifiably deserves, and this new street name is a great step forward," councilmember Hans Riemer said in the press release. "It will give our residents and children a symbol of the fight for freedom that Henson embodies while reminding our community of our unique history and the role of African American leaders since our founding. I am honored to help make Josiah Henson Parkway a reality in partnership with community leaders, Montgomery Planning and the Montgomery County Department of Transportation."
BREAKING: The Planning Board has approved a resolution to rename Montrose Parkway in honor of renowned local abolitionist the Rev. Josiah Henson. The street runs near the Josiah Henson Museum & Park, operated by @MontgomeryParks, where Henson was enslaved: https://t.co/j9uPfl2Gn9 pic.twitter.com/at5mz2Db1p

— Montgomery Planning (@montgomeryplans) February 24, 2022
Photo credit Montgomery Planning Twitter.