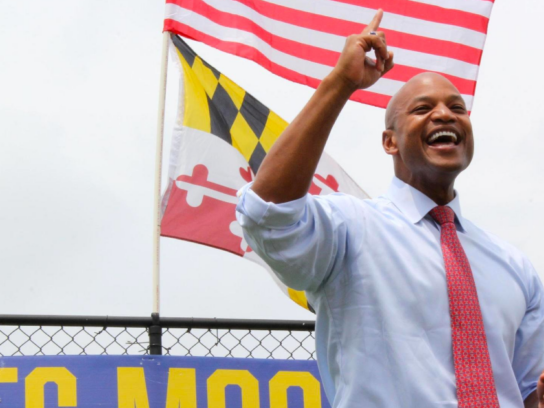 Combat veteran, small business owner, and Takoma Park native Wes Moore will win the Democratic nomination for Maryland Governor, several media outlets projected Friday. 
According to unofficial results by the Maryland Board of Elections as of 5 p.m. Friday, Moore had 160,880 votes (34.5%), while his leading opponents Tom Perez and Peter Franchot had 129,329 (27.8%)  and 99,969 (21.5%) votes, respectively. 
While Moore's campaign has not released an official statement regarding the projected win, Peter Franchot has already conceded. 
"I congratulate Wes Moore and Aruna Miller for running a successful campaign and becoming the Democratic nominees for governor and lieutenant governor," Franchot said. "As I complete my tenure as comptroller, I am committed to ensuring that Maryland is positioned to navigate the economic challenges ahead so that we can continue to grow and prosper for generations to come."
Moore's communications director told Maryland Matters in a statement "we're obviously encouraged by the call, but have not yet declared victory," 
The Washington Post reports that it is too early to call the race — saying that there are still a large number of mail-in ballots that need to be counted in the state. 
"Put simply, it's too early to call this race. Yesterday was the first day of counting for the 212,962 recorded and received vote-by-mail ballots," Tom Perez's campaign said in a statement. "Our campaign will continue to respect the dedicated work of election staff across the state as the counting process continues so that we can ensure that as many as 300,000 remaining votes are counted."
Perez's campaign said that as many as 80,000 votes remain in Montgomery County — "the largest remaining vote share and Tom's incredibly strong base."
Dr. Gilberto Zelaya from the Montgomery County Board of Elections told MyMCM that more than 4,700 ballots were scanned Thursday and they will continue counting on Saturday.