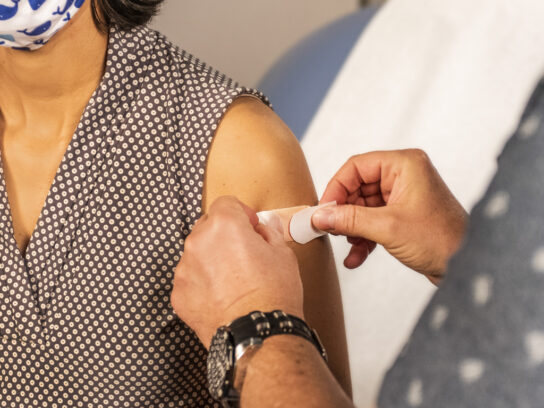 95.3% of school employees have been vaccinated for COVID-19, according to James D'Andrea, chief of staff in the Office of Superintendent at Montgomery County Public Schools.
Another 1.9% of the staff are not vaccinated but have been granted an exception and will be tested weekly for COVID-19. There are another 1.4% of the staff are not vaccinated and have not been granted an exemption. These two groups account for about 700 employees.
The last group, 1.5% of the staff, have yet to tell MCPS if they have been vaccinated, he said during Montgomery County Council's Tuesday afternoon meeting.
MyMCMedia previously reported that as of Nov. 15, 1,782 MCPS employees had not yet reported their immunization status.
D'Andrea also reported that 110,895 Say Yes to the Test have been administered so far, and 150 of the people taking those tests tested positive.
Parents must give permission for their children to participate in the program that randomly uses rapid COVID-19 tests. The idea of the program is to get quick test results, thereby eliminating unnecessary days of quarantine.
Slightly fewer than 50,000 families consented to participate in the program.